Looking for the most flexible and dynamic EPOS system?
EPOS for both multi-national chains and small, classy, one-off bistros
All operational features for running your business better than ever
Manage your stock, customise your menu and products, adjust floorplan and tables, create staff profiles and define them access levels, add your hardware like printers, cashdrawers, payment devices and kitchen displays to create the perfect work environment.
Inventory Management
Highly Customisable Menu Management
Floorplan and Table Management
Kitchen and Bar Display Management
Staff Accounts and Permissions Management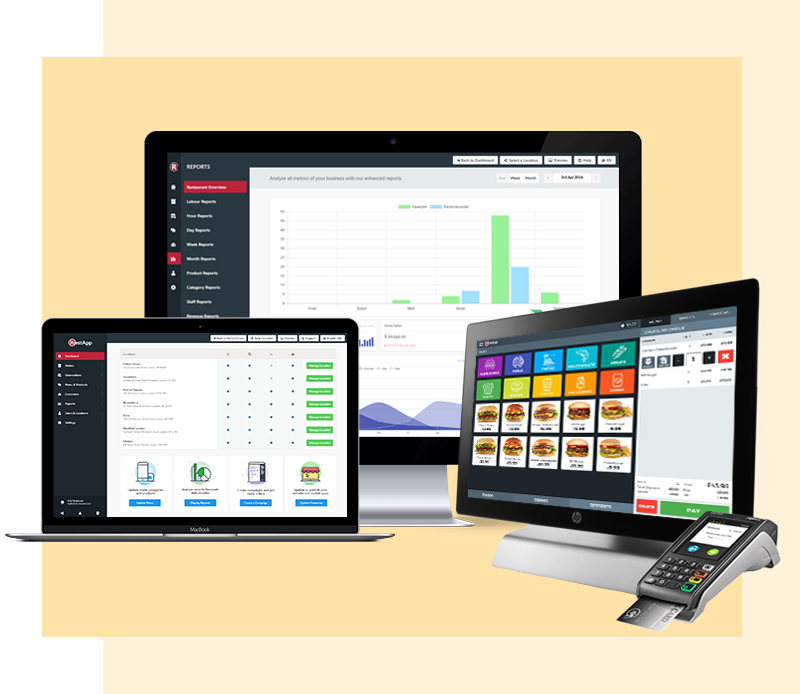 Get orders and make sales with all possible ways
Our EPOS is loaded with wide variety of ordering methods to generate more revenue for your business and create a smooth user experience.
Cloud and On-Premise Point of Sale
Mobile Service, Handheld Ordering
Self-Order E-Menu & Kiosk
Take Away & Delivery Ordering
Flexible Billing Options (Split, Divide, Transfer…)
Upsell & Cross Sell Suggestions
All Available Payment Integrations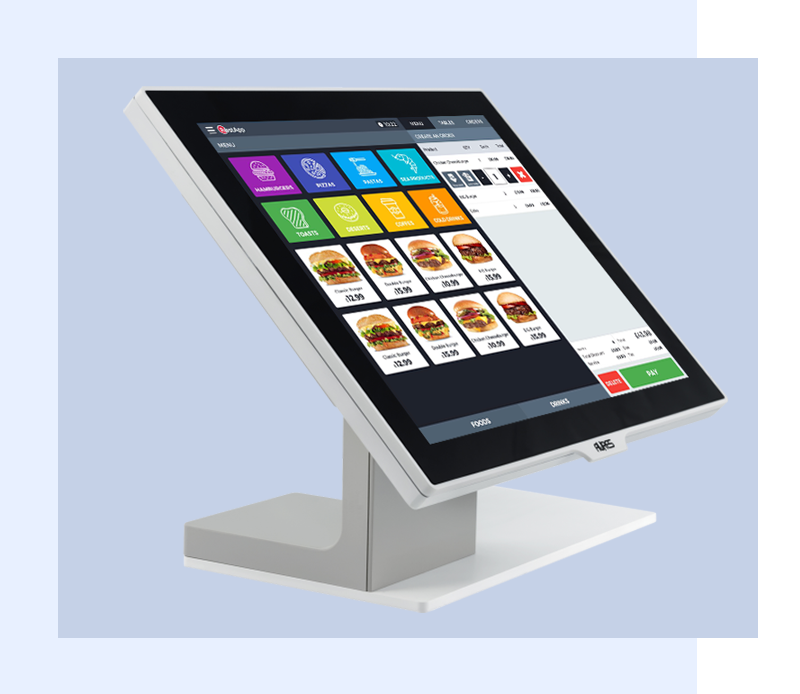 Manage from anywhere with RestApp's cloud back office
All your data is always with you no matter where you go. See how your restaurant is doing or make the adjustments in real time.
EPOS seamless works both offline and online
Web and mobile Back Office applications
Detailed reporting and forecasts from anywhere
Access remotely to all of your EPOS systems anytime
All the data will be safe with secure storage
Manage all locations easily with RestApp's back office
Manage all your locations from one back office. Transfer products, move stock, centralise loyalties and campaigns, get reports for all locations, see all your customers per location.
Open or close locations easily with few clicks
Transfer inventory products between locations
Common customer database for all locations
Centralised loyalties and campaigns
Very fast location based reporting and overview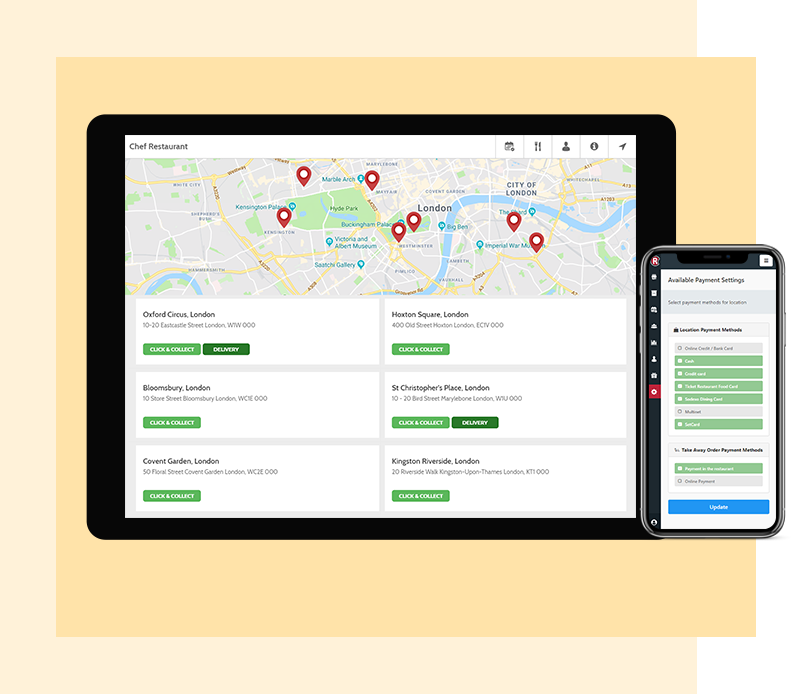 See how your staff is doing with just few clicks from anywhere
You can manage your employees more productive with RestApp. Let your staff to clock-in and clock-out for better calculating working hours, give them permissions for their roles, get all performance and process reports of them.
Better calculate working hours and costs
Define different permissions for each employee
Get end of day reports for all employees
Get all reports and statistics for all employees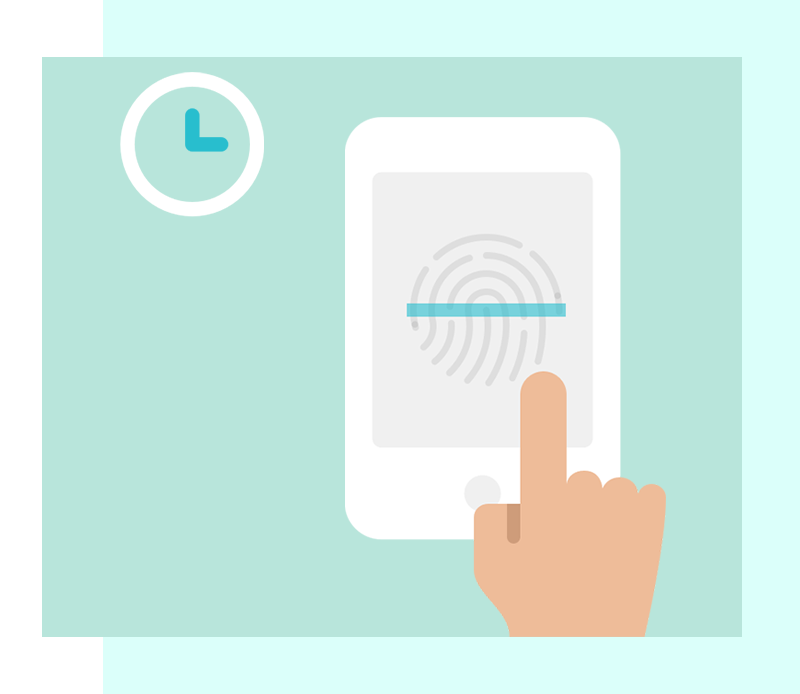 Detailed custom reports gives you insights to grow your business
Has it been a great day? How was yesterday? What are you expecting tomorrow? Get end-of-day reports and forecasts easily. Which products are selling most? how about your inventory? How are your employees doing? What about your online orders? All figured with RestApp.
Product, Inventory, User and Customer Reports
Sales Reports and Forecasts
Accounting Calculations
Cash Drawer Transaction Reports
Get Reports Anywhere from Mobile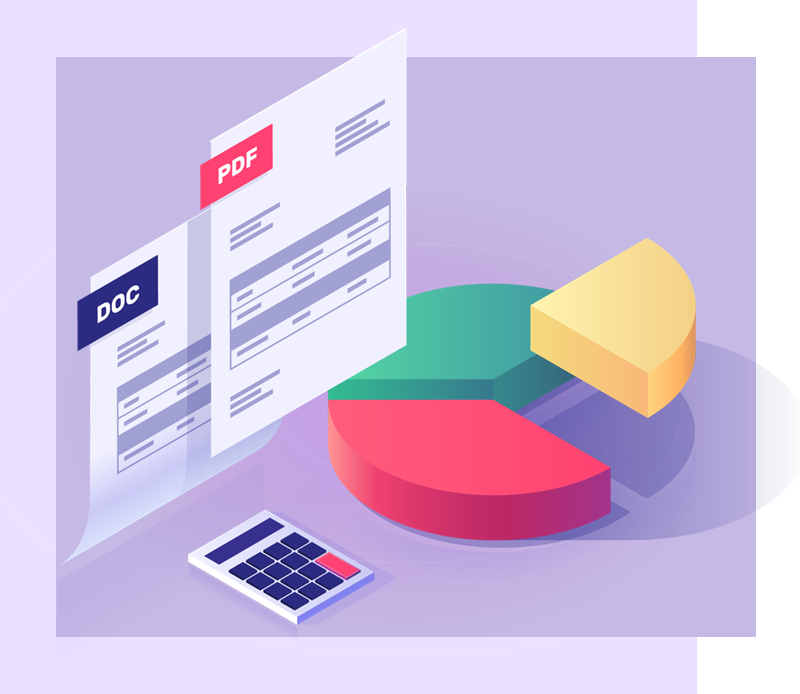 Customer loyalty programs for creating better relationships
Findout what your customers are buying and how frequently they are ordering, offer them gifts, spendable points from their orders, create automated promotions for birthdays or special days, regain your lost customers with creating special promotions for only them.
Get detailed insights about your customers
Create automated promotions for special days
Create promotion conditions to target specific customers
Create virtual gift cards on your mobile apps
Let your customers collect and spend points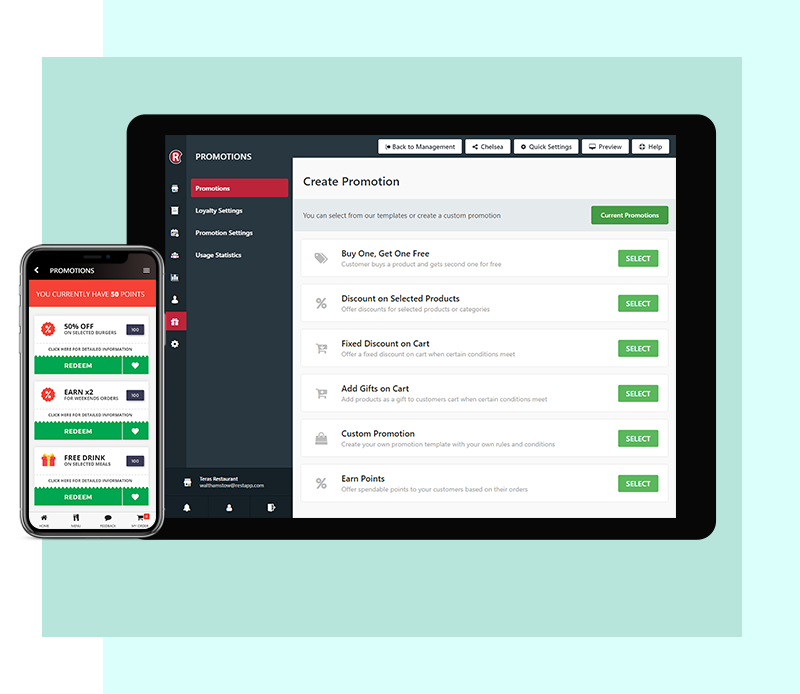 We are here to help you whenever you need an assistance
You can reach us and our sales partners whenever you need an assistance from email, chat or phone. Also check out our community forum, webinars and training videos to get information about our current and new features.
Setup & Onboarding for your location
7/24 Support & Assistance
Training Videos & Webinars
Community Forums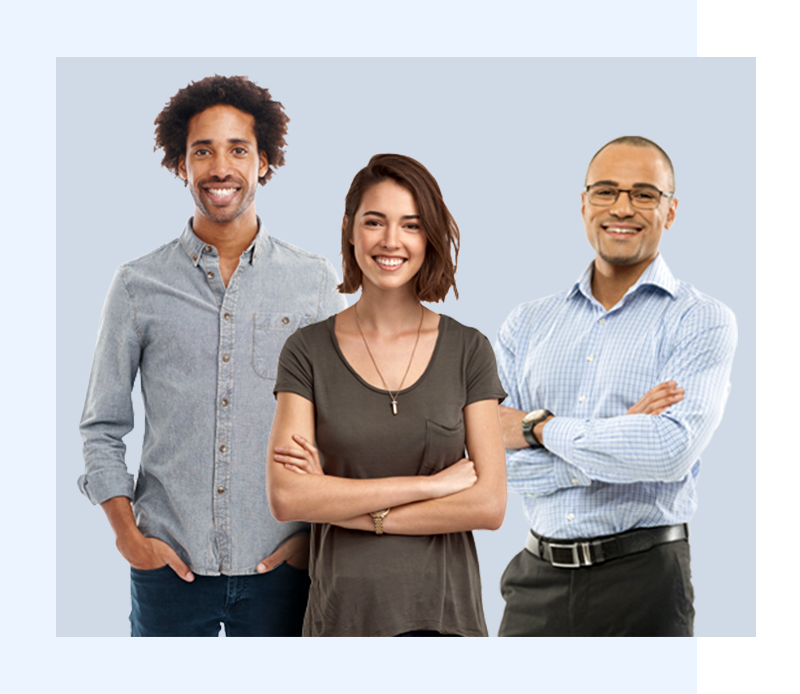 Everything all restaurants ever need
Some of the key features that makes our RMS / EPOS system perfect fit for all sizes of food & beverage establishments.
RestApp provides ePOS solutions to meet all your needs
RestApp provides all features you need for growing your business. We believe your Point of Sale should do more than just make sales. That's the reason RestApp is designed to help increase your sales.