Manage from anywhere with RestApp's cloud back office
All your data is always with you no matter where you go. See how your restaurant is doing or make the adjustments in real time.
Login via web or mobile apps for phones and tablets
Manage everything you need within few clicks from anywhere
Check out detailed reports and forecasts for all branches
See invoices, top selling products, staff sales, voids, stocks and more
Assign roles and create users for specific areas of your Back Office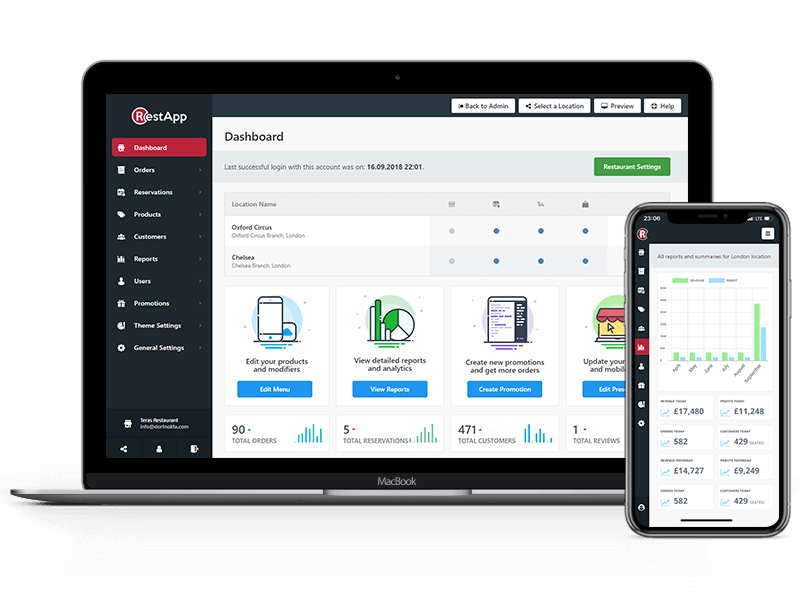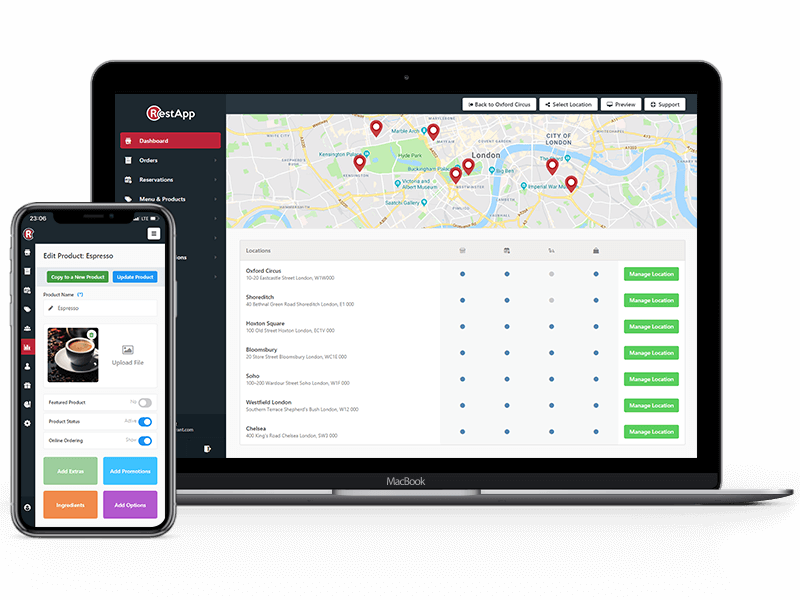 Manage all your locations easily from one centralised back office
Manage all your locations from one back office. Transfer products, move stock, centralise loyalties and campaigns, get reports for all locations, see all your customers per location.
Update menu, products, prices, create new products
Transfer inventory products between locations
Centralised customer database, loyalty and promotions for all locations
Very fast location based reporting and overview
Everything you need have in a Back Office
Manage your business and get insights about your operations from one Back Office, anytime, anywhere
Streamline your business, work smarter and more efficiently
RestApp provides all features you need for growing and maintaining your business. Have a chat with our sales representatives about what we can do for you!