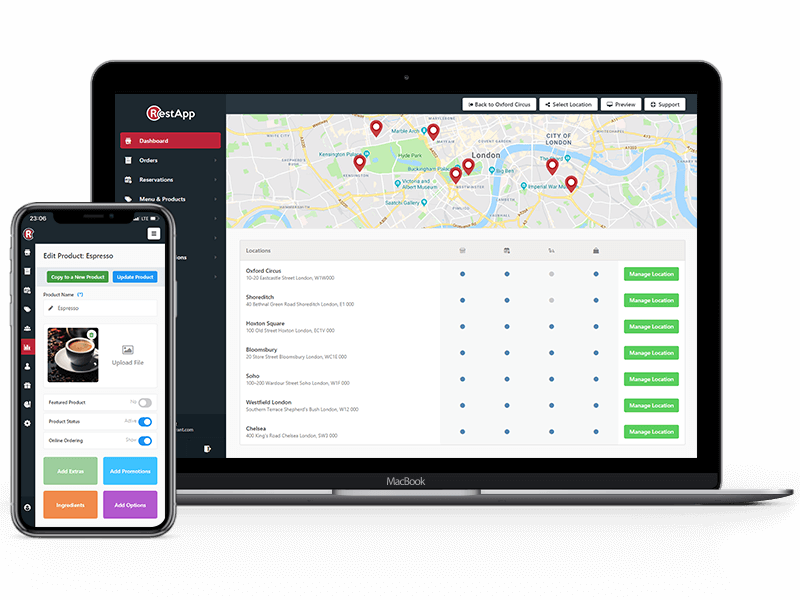 Manage your business from anywhere with Back Office
Easily manage all your branches through a central Back Office system. You can analyze sales and reports, edit products, special offers and much more.
Available via Web, iOS and Android
Easily change all menu, POS, special offer settings
Create new products or update products and prices for each branch
Create permission groups and assign to users for Back Office
Keep track of staff working hours and all transactions
Manage your business anytime, anywhere
You can manage your business with the cloud based Back Office and easily analyze whole operation from anywhere.
RestApp offers the most enhanced solutions that your operation needs
RestApp provides all features you need for growing your business. We believe your Point of Sale should do more than just make sales. That's the reason RestApp is designed to help increase your sales.