Online Ordering System, perfectly designed website templates, iOS and Android mobile apps for your brand. You can easily explore all of the samples from boxes below.
Discover All Features
Try Now
All products will be published with your own brand and logo.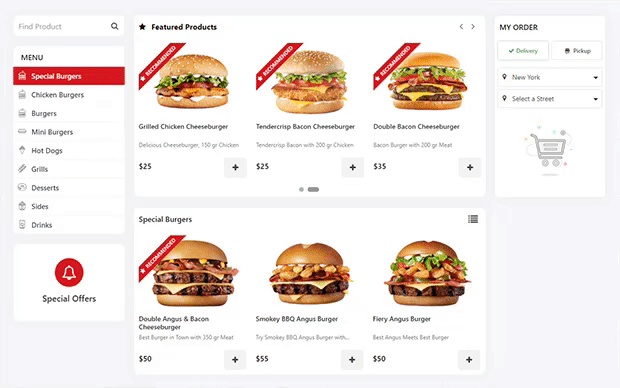 Need your own online ordering system, but still got questions?
We are ready to offer the best tools for online success of your business. Get in touch with us now for your questions.
Talk with us