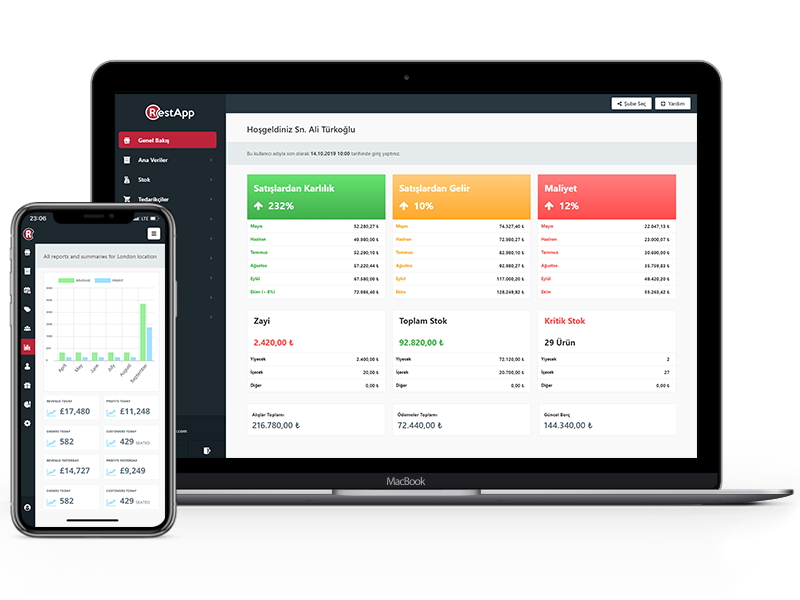 Manage your inventory accurately, increase your profitability
You can keep track of all your products inventory. Create recipes, track your unit-based inventory, map your recipes with your products, track your inventory and costs more efficiently. You can maintain your profitability by pricing your products according to their costs.
Easy to link your inventory items with your menu items, including modifiers
Create recipes for products by adding linking other products
Get low stock, inventory value, pending transfers, waste and many more reports
Manage your vendors and purchases, transfer between branches or warehouses
Easily integrate with your 3rd party accounting software
Cloud-Based Inventory, Recipe, Production and Cost Management
Maintain, increase your profitability with accurate inventory and cost tracking. RestApp provides you the right system with the right guidance.
RestApp offers the most enhanced solutions that your operation needs
RestApp provides all features you need for growing your business. We believe your Point of Sale should do more than just make sales. That's the reason RestApp is designed to help increase your sales.