Online Customer Feedback System
Create surveys, ratings and questions for feedbacks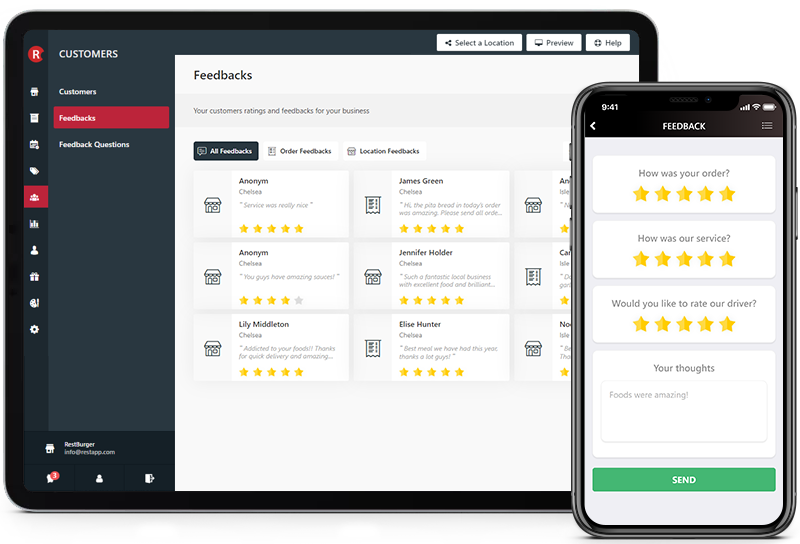 Customer Feedbacks & CRM
Know your customers and their experiences
Improve customer satisfaction by hearing from them. You can get instant actions with instant feedback notifications from your customers.
Feedbacks
Get feedbacks about orders or location
Custom Questions
Create custom questions or surveys
Opt-in Marketing
Get consent from your customers easily
Customer Reports
Get insights about your customers
Need your own online ordering system, but still got questions?
We are ready to offer the best tools for online success of your business. Get in touch with us now for your questions.
Talk with us