Let your customers order whenever and however they want
E-Menu will make it easier to get more orders with less mistakes
Increase revenue and empower your brand by digitizing your menu
A modern menu and detailed content will enable your customers decision making process. You can publish your menu in all foreign languages for your foreign customers.
Easily create your menu in many different languages
Show different products and prices for different days and times
Easily change or improve your menu design
Show preparation time, allergen and calorie informations
Show all product ingredients and modifiers
Measure customer satisfaction with getting feedbacks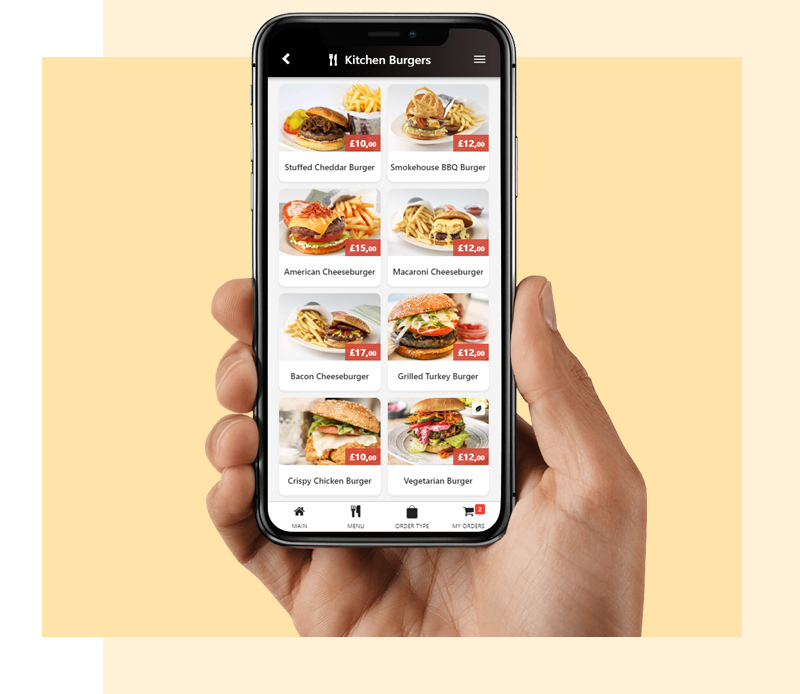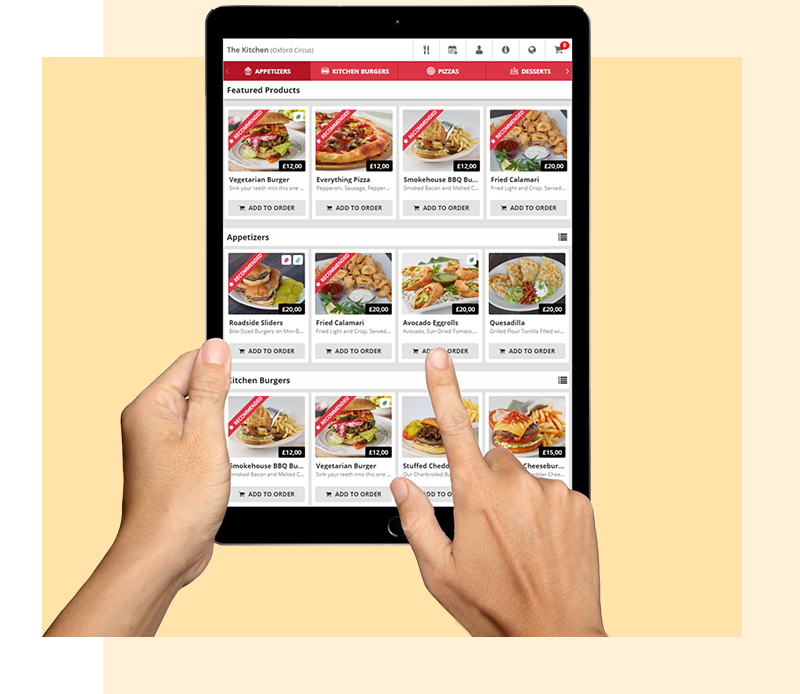 Get orders from your customers without a waiter
Customers can easily order and pay their checks without waiting for a waiter by using your own tablets or their own smart phones.
Customers can order directly without waiting for a waiter
Orders can be delivered directly to the kitchen via POS integration
You can increase your orders by taking orders faster
Strengthen customer satisfaction by reducing your workload
Recommendations can be offered according to ordered products
You can show prices and take orders after verifying the location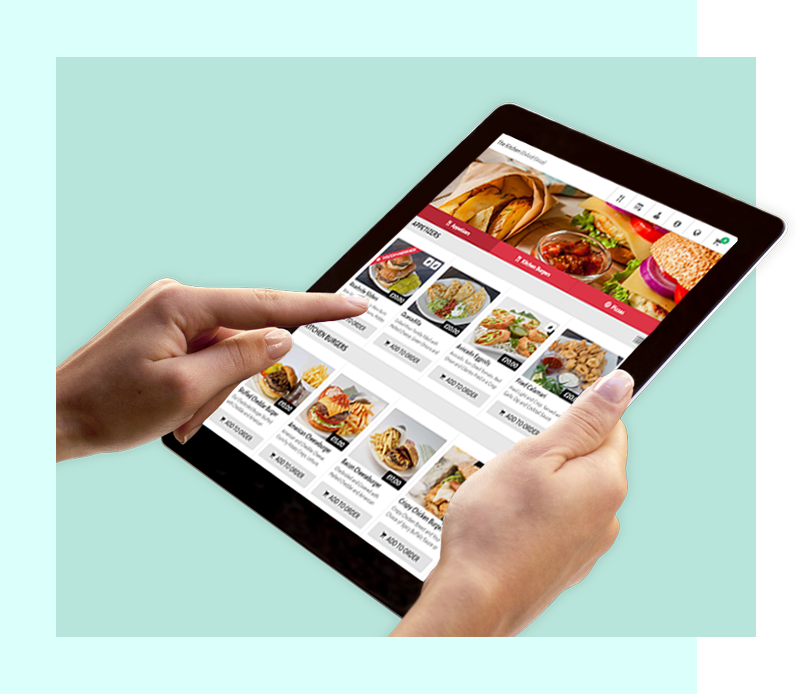 Fastest and easiest self-service experience with our Kiosk solution
Your customers can place orders with self-service points by paying without waiting, and receive their orders from the cash register with order status notification.
Reduces customer waiting times
Prevents missing or incorrect orders
More orders can be taken with less workforce
Increases sales by offering suggestions while ordering
Increases revenue by reducing business costs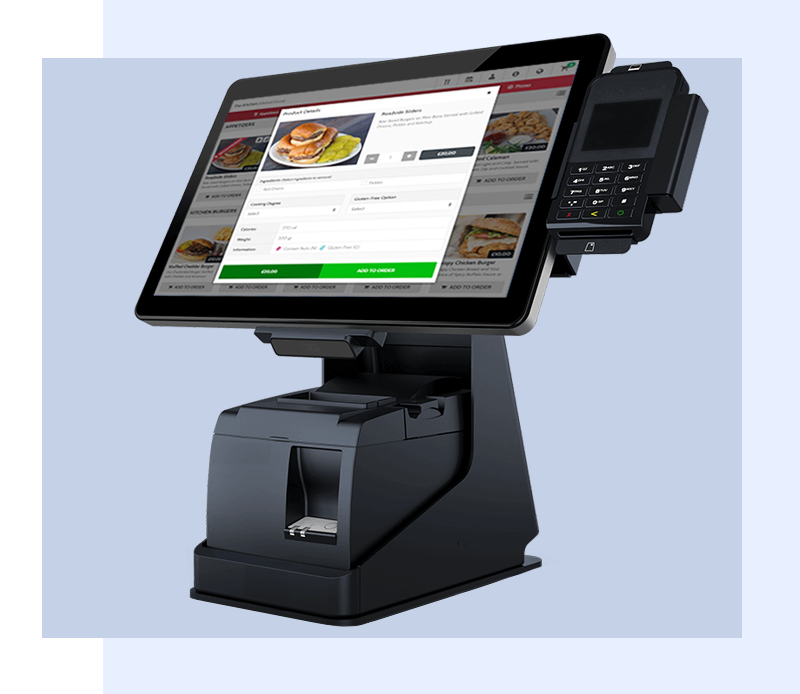 Share all the necessary information about your products
You can make it easier for your customers to decide how long their products will be prepared, the ingredients it contains, allergen and calorie information.
Easily update product informations
Customers can remove ingredients while ordering
Customers can choose extra ingredients while ordering
Customers can customize their foods or drinks while ordering
Display allergen information of your products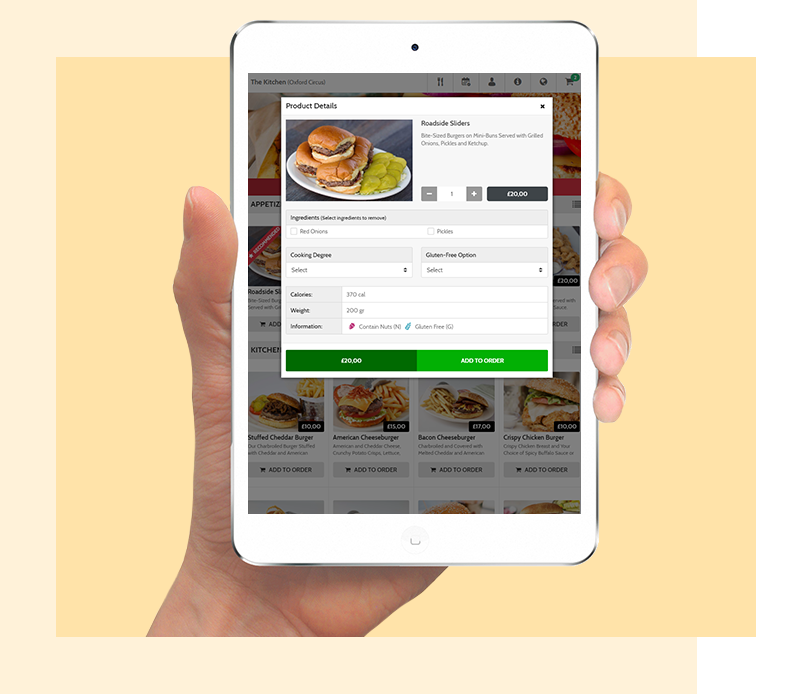 Automated recommendations will dramatically increase your sales
Automate recommendations on your mobile ordering system. Offer drinks or side dishes with foods or desserts after foods automatically.
Very easy to link recommended a product for selected products
Remind your customers their most favorite products
Remind for side products while ordering (A drink with a food order)
Recommend a product after meal (A dessert after a meal)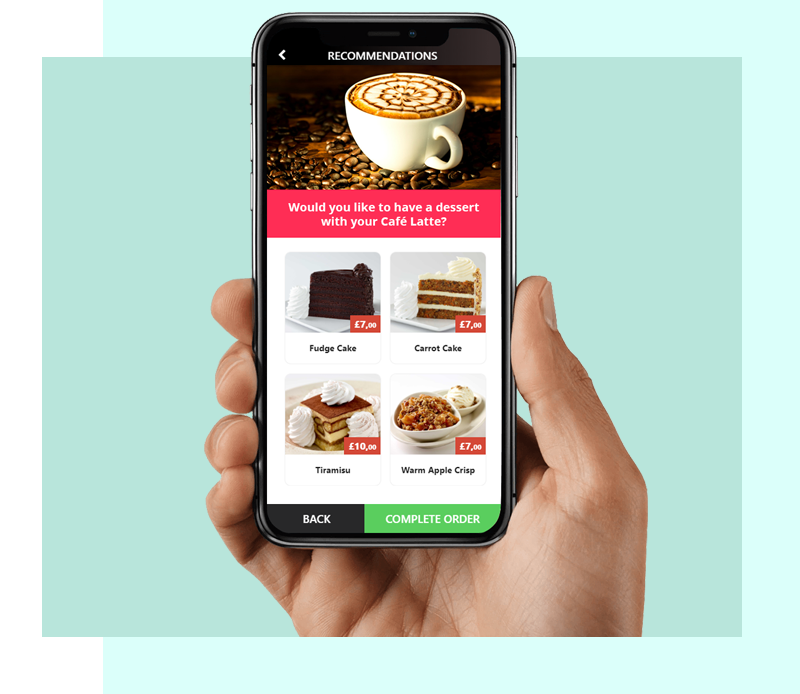 Very easy to create and update your menu from anywhere
RestApp Back Office allows you to update your menu from anywhere, anytime and create different menus for different days, times, branches.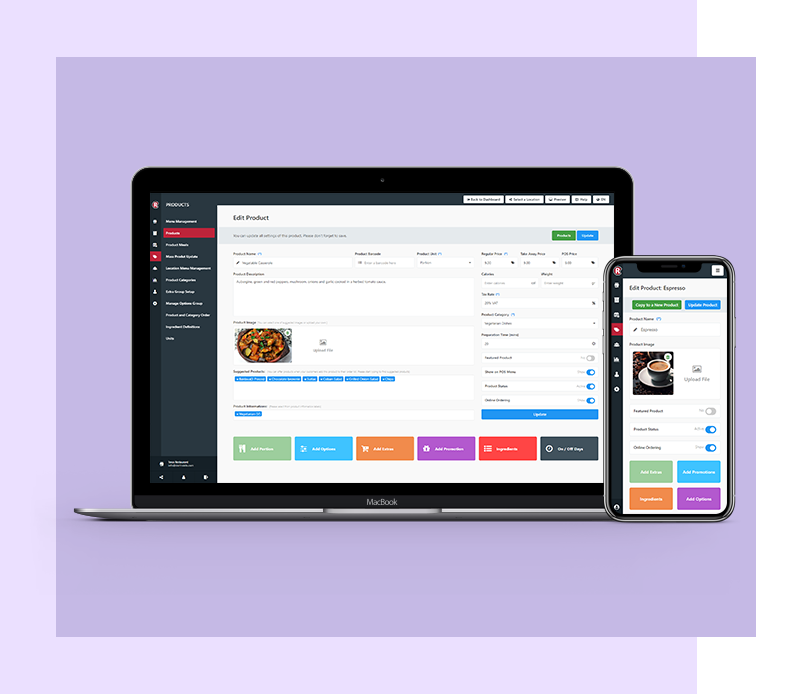 Drive more orders with less workforce
Orders will increase significantly and customers will be happier with RestApp E-Menu features.
RestApp offers the most enhanced solutions that your operation needs
RestApp provides all features you need for growing your business. We believe your Point of Sale should do more than just make sales. That's the reason RestApp is designed to help increase your sales.