Let your customers order whenever and however they want
E-Menu will make it easier to get more orders with less mistakes
Display your menu and get orders from your customers.
Want to drive more orders with less workforce? Let your customers give orders by themselves. Orders will increase significantly and customers will be happier.
Your own E-Menu App for both tablets and phones
Receive orders from your e-menu tablets or customers own phones
Product based offers for upselling and cross-selling
View menu from shared E-Menu tablet or customers phone
Possible to show prices when customers location is verified
Start in few minutes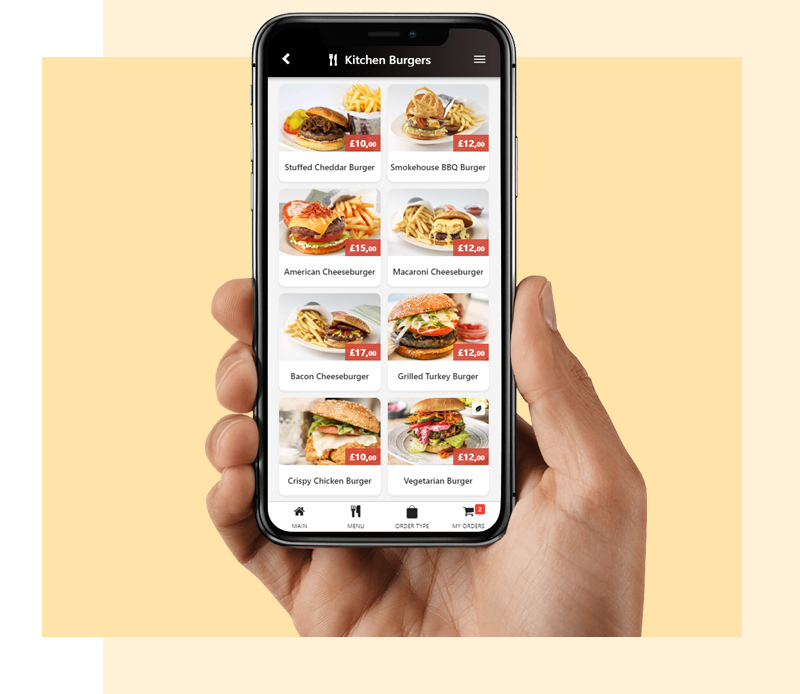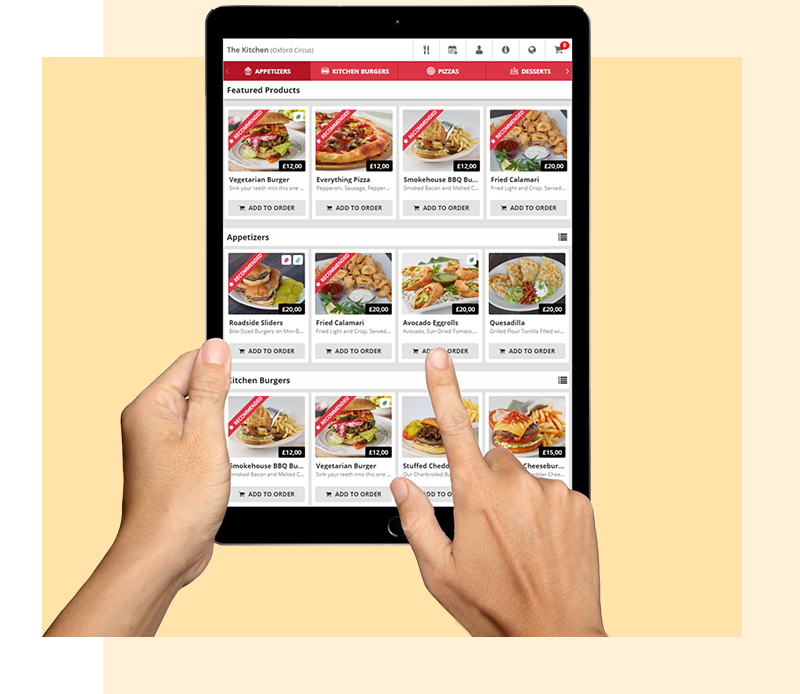 Table ordering for multi-course table service restaurants
Customers can place orders at any time throughout their meal from a tablet associated with a designated table. When they are ready to pay at the end, the waiter processes the payment at the table.
No more waiting for a waiter
Increase order accuracy and increased sales
Free up waiters so they can interact with customers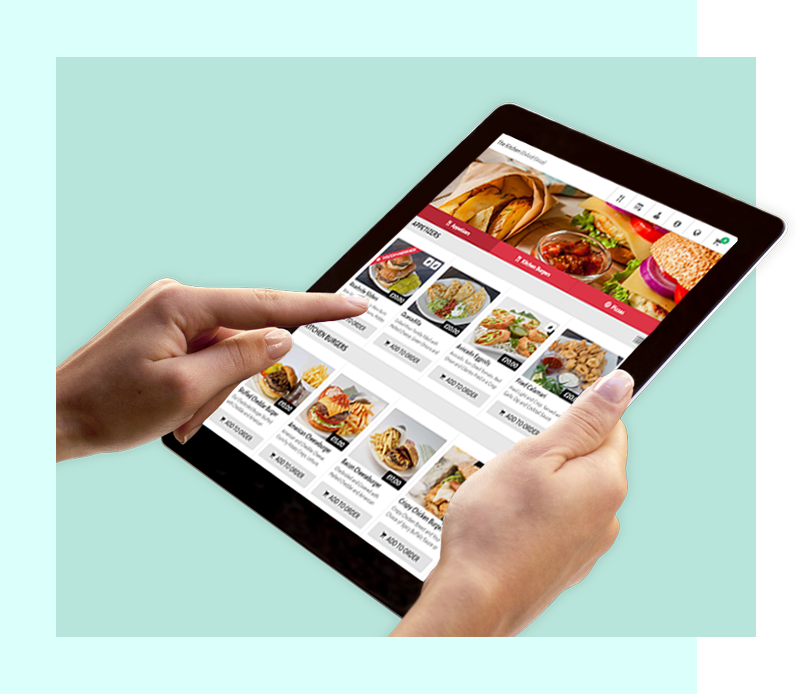 Kiosk ordering for quick service restaurants
Customers can order and pay directly on a tablet in a single process. The order is then sent automatically to the kitchen and the customer is notified when it is ready.
Reduce customer waiting times
Increase order accuracy
Faster orders and increased sales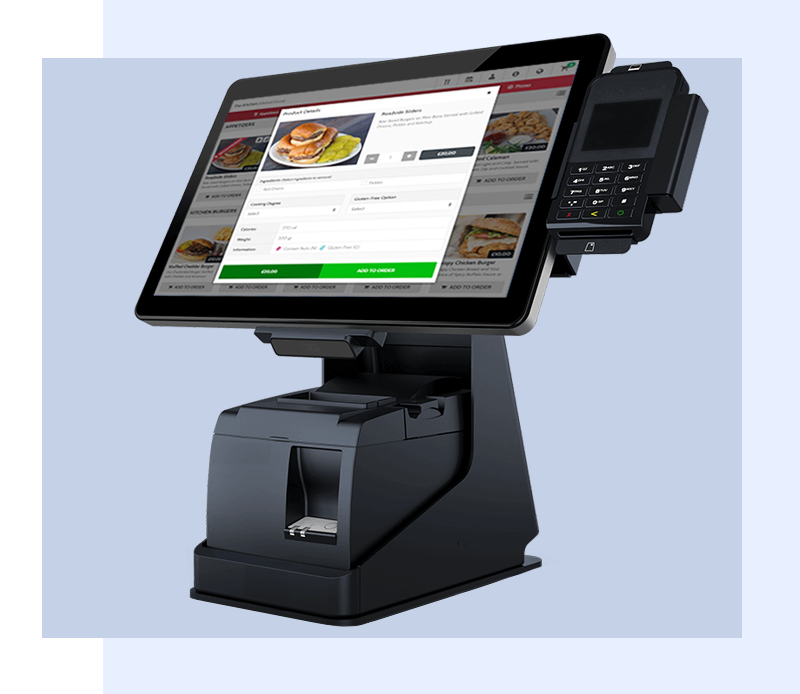 Show all the information about your food and beverage
What ingredients does it have? Is it gluten-free? Does it contain nuts? How many calories? How long will it take to cook? Show all information about your foods and beverages so your customers have less questions to ask and more orders to give faster, easier.
Very easy to add and change information about your foods
Let your customers add or remove ingredients when ordering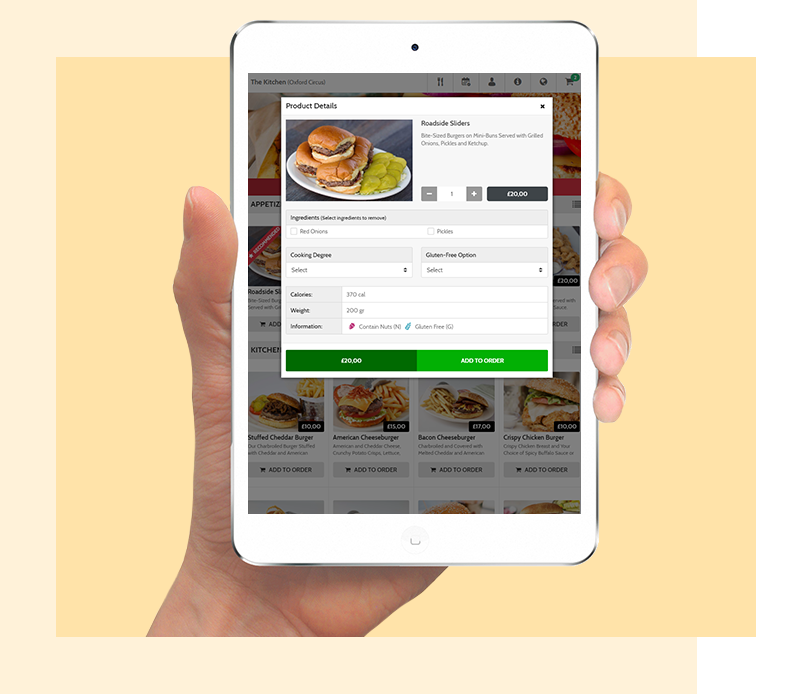 Offer other products to your customers while ordering
You can easily offer recommended products with your menu. When your customer orders a steak, you can recommend the pairing wines or sides with that steak instantly. This is the most spectacular way to increase your sells.
PayPal, Paymentsense, Evo Payments, Worldpay
And all other online payment providers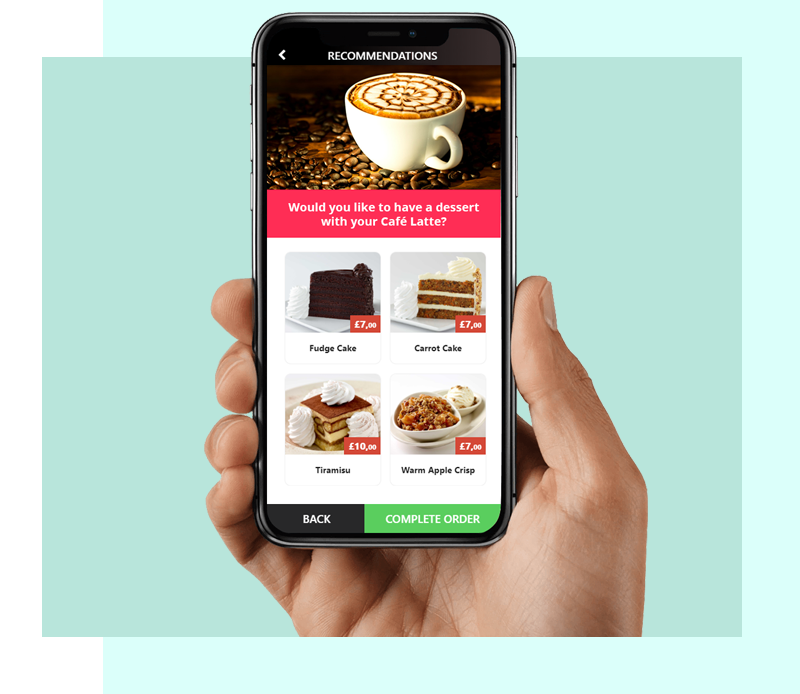 Create and update your menu in minutes
RestApp's simple back office lets you easily add and edit your menu in minutes from anywhere. You can create different menus for different times, different locations very easily.
Integrates with your Point of Sale
Very easy to manage and maintain
Publish your menu in different languages
Mutli location and multi menu support
Receive your orders from POS, Tablet, Phone or Web
7/24 Support whenever you are stuck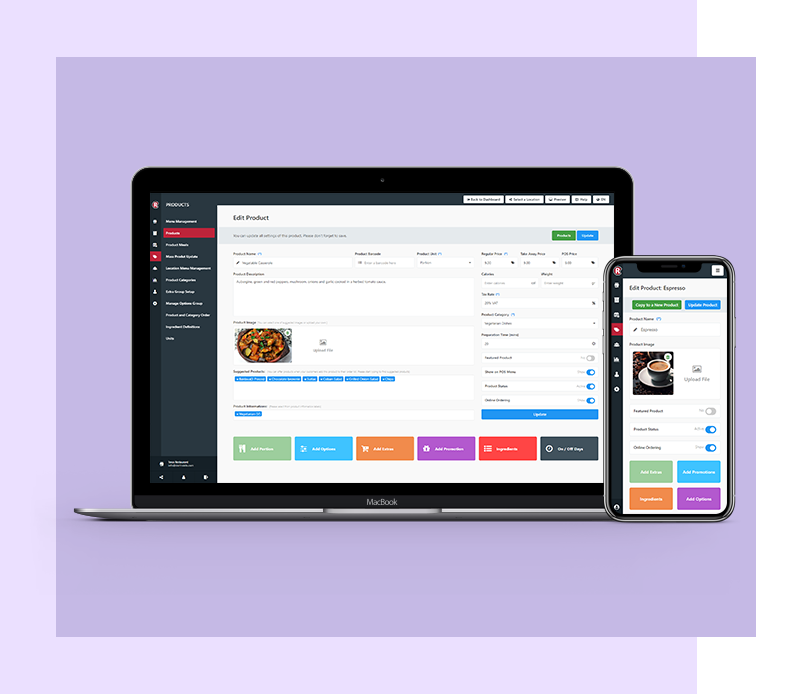 Features that adds value to your business
RestApp's Online Ordering features adds value to your delivery & take-away business
Streamline your business, work smarter and more efficiently
RestApp provides all features you need for growing and maintaining your business. Have a chat with our sales representatives about what we can do for you!