Easy Cloud-based Product Management
Create and update your products easily from your dashboard.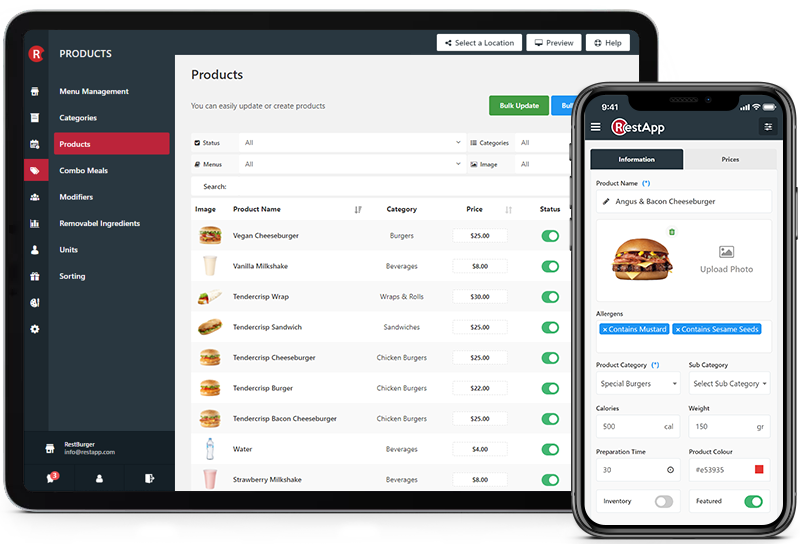 Enhanced Product Management
Unlimited possibilities for your products
You can easily create single products or menu combinations, assign modifiers, ingredients, portions, display times and different prices.
Multi Location
Different products or prices for locations
Modifiers
Unlimited modifier possibilities for products
Combo Menu
Menu combinations from different products
Bulk Actions
Create or update products easily with Excel
Suggestions
Suggest products for your customers
Promotions
Offer promotions when adding a product
Schedule
Display products on special hours or days
Inventory
Set inventory for pause selling when finished
Need your own online ordering system, but still got questions?
We are ready to offer the best tools for online success of your business. Get in touch with us now for your questions.
Talk with us