Loyalty Rewards and Special Offers
Flexible reward points and special offers for your customers.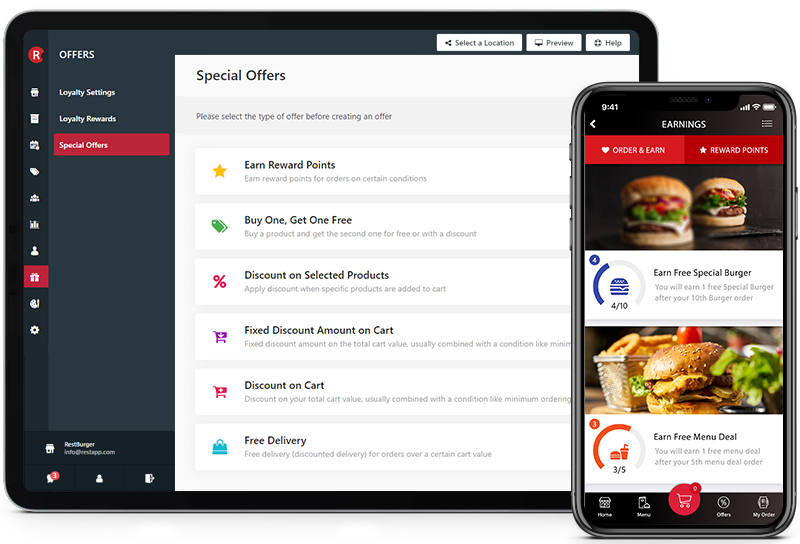 Loyalty Rewards and Special Offers
Drive more orders by using Loyalty and Offers
Increase your revenue by creating special offers and loyalty rewards for your customers. Simple to create, easy to benefit.
Learn more about offers & loyalty feature
Loyalty Rewards
Offer spendable reward points for orders
Special Discounts
Offer special discounts on defined conditions
Free Products
Offer free products for certain conditions
Coupon Codes
Give custom codes with special offers
In-Store Rewards & Offers
Real-life rewards and offers experience
You can offer same reward points and discounts at your stores or restaurants. Your cashiers can scan customers QR codes, or type their phone numbers to list and apply their offers.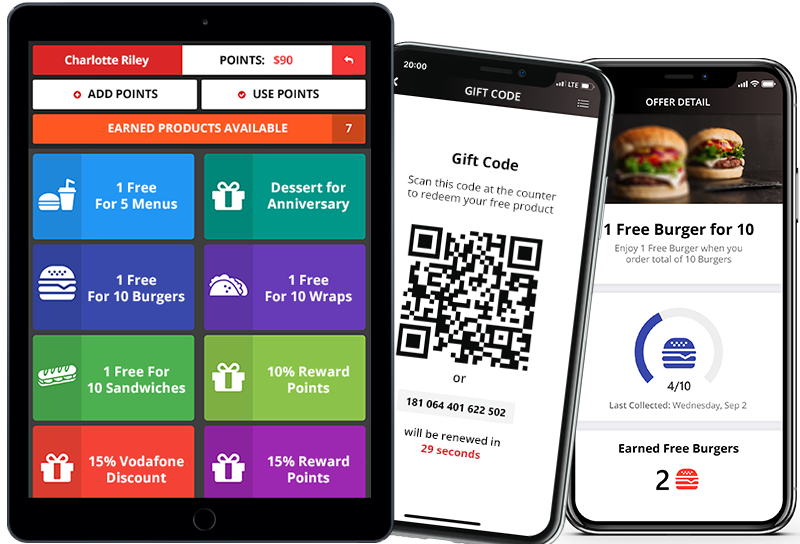 Recognize with QR
Use QR codes instead of old member cards
Easy Opt-in
Get consent from your customers easily
Collect Rewards
Reward products after frequent orders
Discounts at Counter
Apply conditional discounts at counter
Say hello to the most advanced Online Ordering solution ever!
We are ready to offer the best tools for online success of your business. Get in touch with us now for your questions.
Talk with us