Online Ordering System with Caller-ID & CRM
Online Caller-ID for both delivery and pickup orders.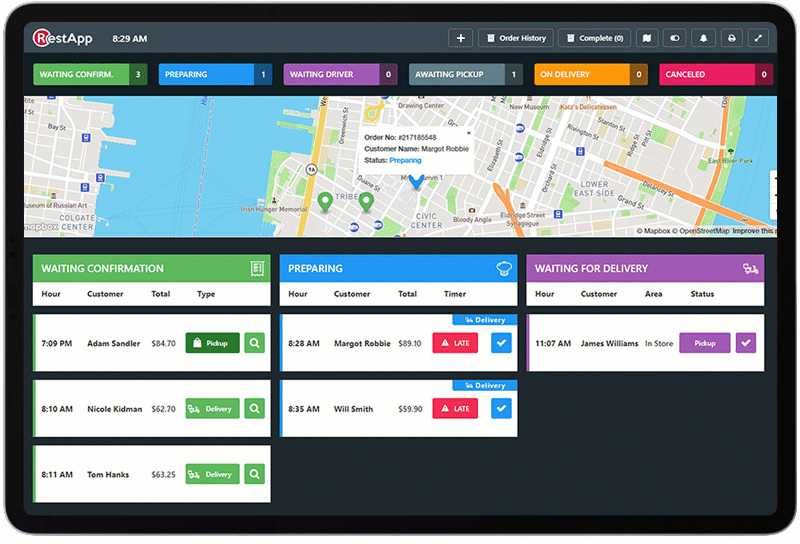 Easily Create Orders from Phone Calls
Create orders easily with Caller-ID integration
Create delivery and pickup orders over phone call in seconds. RestApp recognizes your customers, and lists their addresses when they call you.
Discover Online Ordering Features
Easy to Manage
Create and modify your products so easily
Commission-Free
No any commissions or hidden fees
Customer Details
Details will be automatically displayed
Unlimited Possibilities
Have a complicated menu? No worries!
Order Notifications
Notify customer when preparing or on the way
Cloud Print
Print order details easily by wireless printer
Edit Orders
You can easily edit orders for any changes
View on Map
You can see all of your orders on the map
Flexible Delivery Zones
Most accurate delivery zone settings
You can easily draw different delivery zones and set minimum order amounts, delivery fees, estimated delivery times for each.
Discover Delivery Zone Management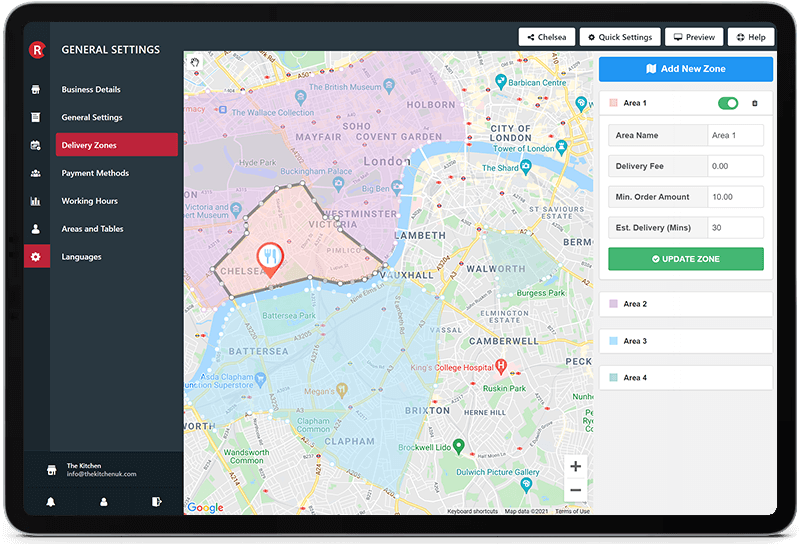 Multi Zone
Create multiple zones and set different conditions
Minimum Order
Set minimum ordering amount for each zone
Delivery Fee
You can apply delivery fees for long distances
Estimated Times
Set estimated delivery times for each zone
Ready to see more?
Need an online ordering system for your restaurant to receive online food orders? Check out all Online Ordering features, or start a free trial to see more on action
Need your own online ordering system, but still got questions?
We are ready to offer the best tools for online success of your business. Get in touch with us now for your questions.
Talk with us