Best way to get online orders from your customers. Start in few minutes!
Let your customers order directly from you instead of sending them to another site that lists your restaurant with all other competitor restaurants on same page.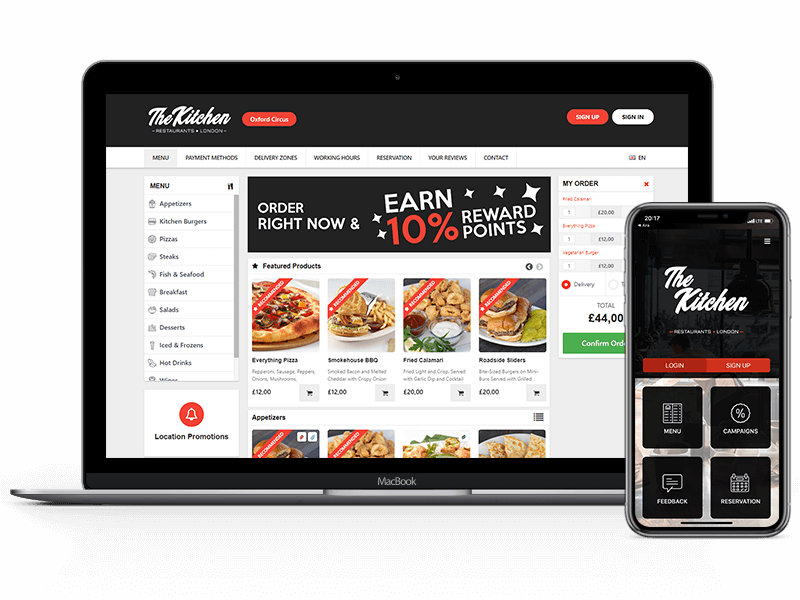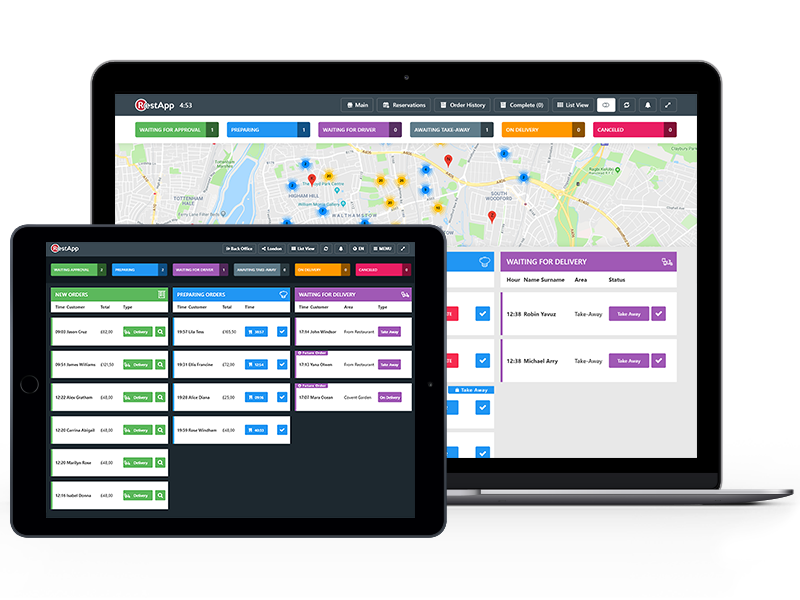 Receive and confirm your orders easily from any device
Receive all your online orders in one place with our order tracking platform. When you receive a new order from your website or mobile apps, you get instant notification to confirm that order.
All delivery and take-away orders in one screen with any Phone, Tablet, PC or Mac
Approve orders, edit orders or create new orders
Let your customers know when order is preparing or on the way
Assign orders to drivers, and track drivers on the map
100% Compatible with EPOS and Kitchen Display System
Real-time management over your branches and products
Manage all your branches, menus and products easily from Cloud Back Office. Set different prices or conditions for different locations.
Easily create or modify products within seconds
Define different prices or products for different locations
Enable or disable products for specific hours and days
Easily create modifiers and promotions for products
Define your working hours and payment methods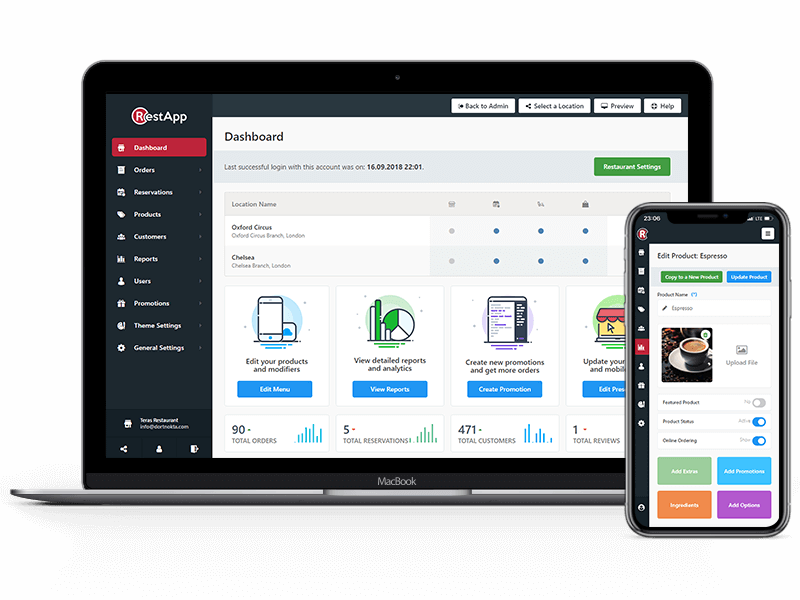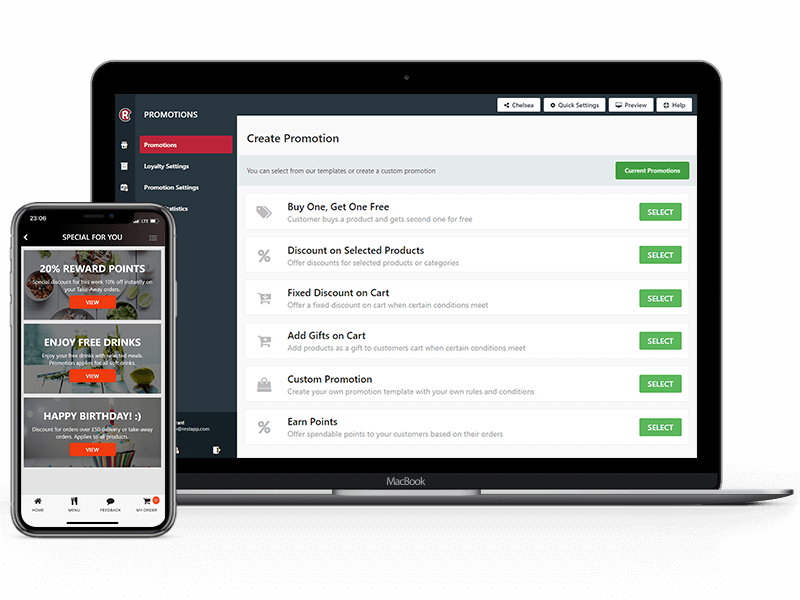 Drive more orders by using Loyalty and Promotions features
Increase your revenue by offering special promotions and loyalty rewards for your customers.
Offer loyalty rewards and points for your customers
Let your customers spend their reward points with their orders
Define special discounts or gifts for specific orders
Automated promotions for special days like customer birthdays
Simplest and most accurate delivery zone settings
You can easily draw different delivery zones and set minimum order amounts, delivery fees, estimated delivery times for each.
Define as many delivery zones as you need
Define minimum order amounts for different zones
Define delivery fees for specific zones
Define estimated delivery times for different zones
Create addresses from postcodes easily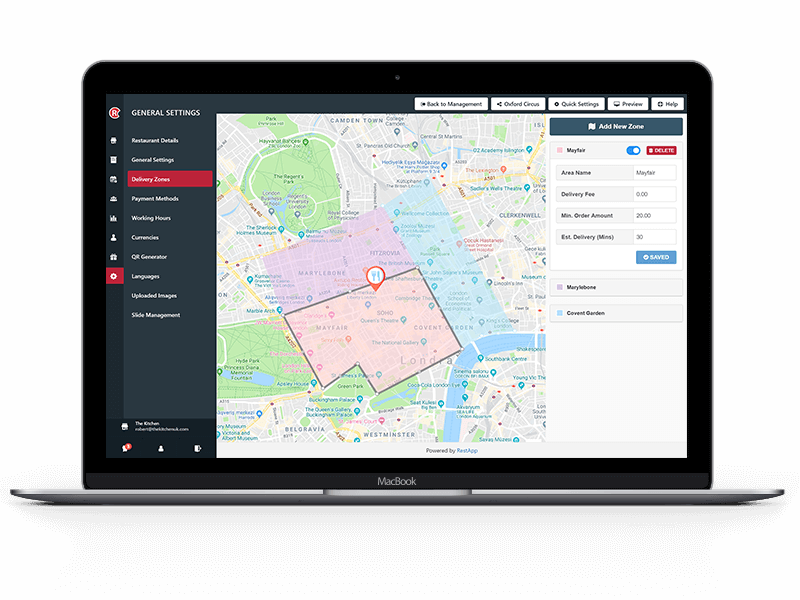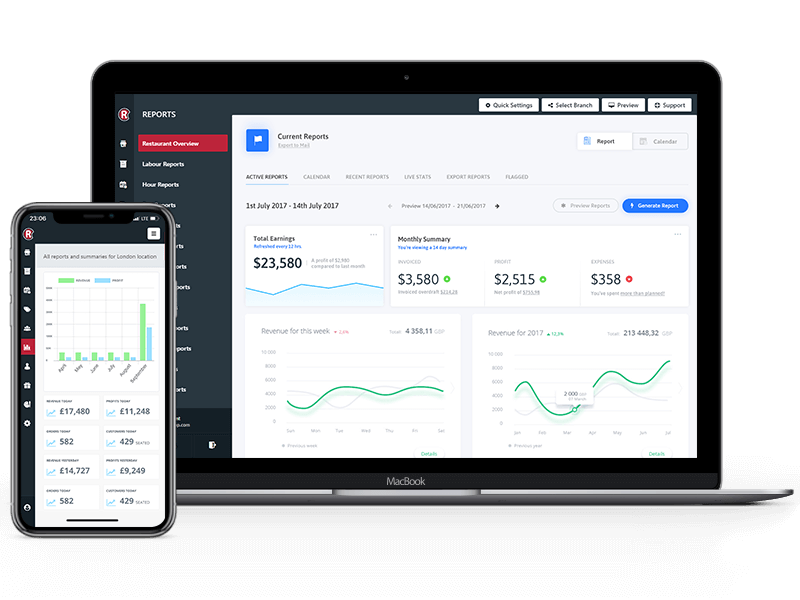 Increase your delivery and take-away orders by analyzing your reports
You will have the most advanced and simple reports for growing your operation with more accurate decisions.
Which customers are giving the most orders, which ones reduced their orders?
Which delivery zones are performing well, which ones needs more advertising?
Which products are selling the most?
Are your customers happy with your foods, service and drivers?
What's the conversion rate from your advertisements?
Get online payments from your customers without a middleman
Unlike any other competitors, we never charge you for an extra fee. You can use your own payment gateway with your online ordering platforms. Get payments from your customers directly.
Drivers do not have to carry a POS machine or change
PCI-DSS certified, 100% reliable online payment gateway
Customers can order and pay conveniently
PayPal, Paymentsense, Evo Payments, Worldpay and many more…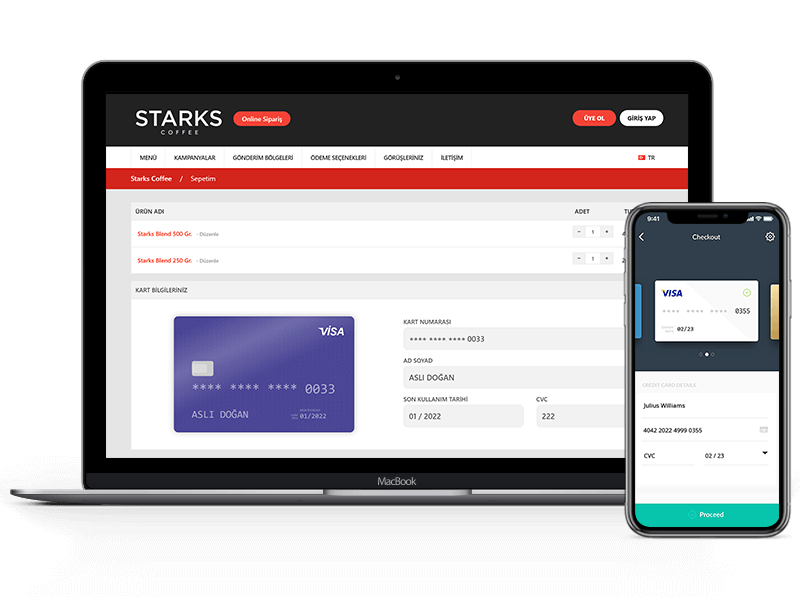 The Most Advanced Online Ordering System
RestApp offers the most advanced Online Ordering features by far for all delivery and take-away operations.
Customers will prefer to order directly from you instead of using other platforms
Using online ordering platforms like Just-Eat and Deliveroo? Yes, you are gaining new orders and new customers, but you are also losing a lot of commission fees and your business is listed with many other competitors in same page.
Stop losing money from orders of your own customers. Offer your customers promotions and rewards with your own online ordering platform, so they won't give any more orders from other platforms. Gain new customers from your area with RestApp's great marketing tools.
Request a Demo Now
RestApp offers the most advanced online ordering systems
RestApp provides all features you need for growing your business. We believe your Online Ordering presences should do more than just make sales. That's the reason RestApp is designed to help increase your sales.