Have your own website and mobile apps with online ordering
Get online orders without any commission
Best way to get online orders from your customers. Start in few minutes!
Let your customers order directly from you instead of sending them to another site that lists your restaurant with all other competitor restaurants on same page and gets commission from all of your orders.
There are no commission charges
Very easy to start and maintain
Track your orders from POS, Tablet, Phone or Web
Use your own online payment provider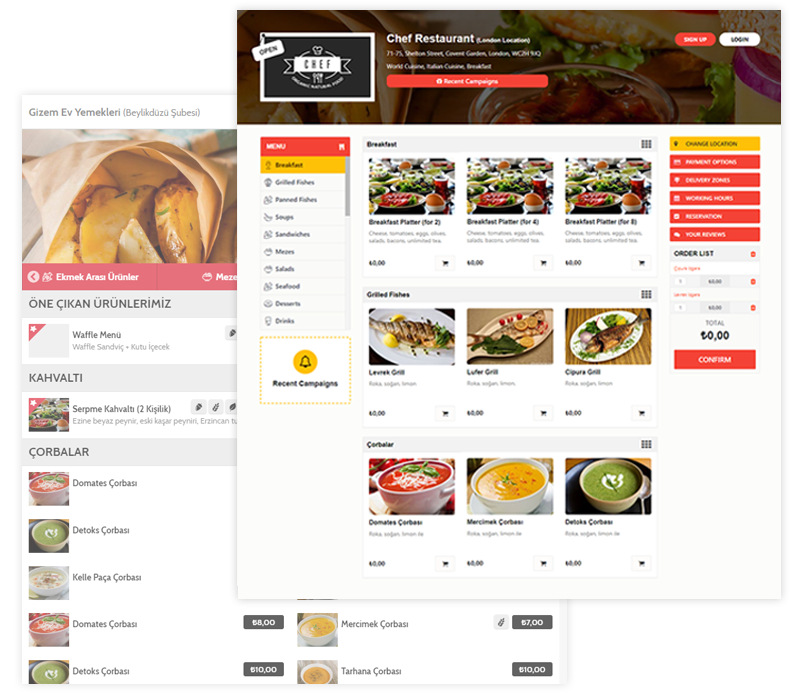 Have your own website, mobile site and mobile apps instantly
Our online ordering systems also provide you perfectly designed websites, mobile sites and mobile apps which you can easily update anytime you need.
Your own iOS & Android Apps
Online Ordering,
Track your orders from POS, Tablet, Phone or Web
Use your own online payment provider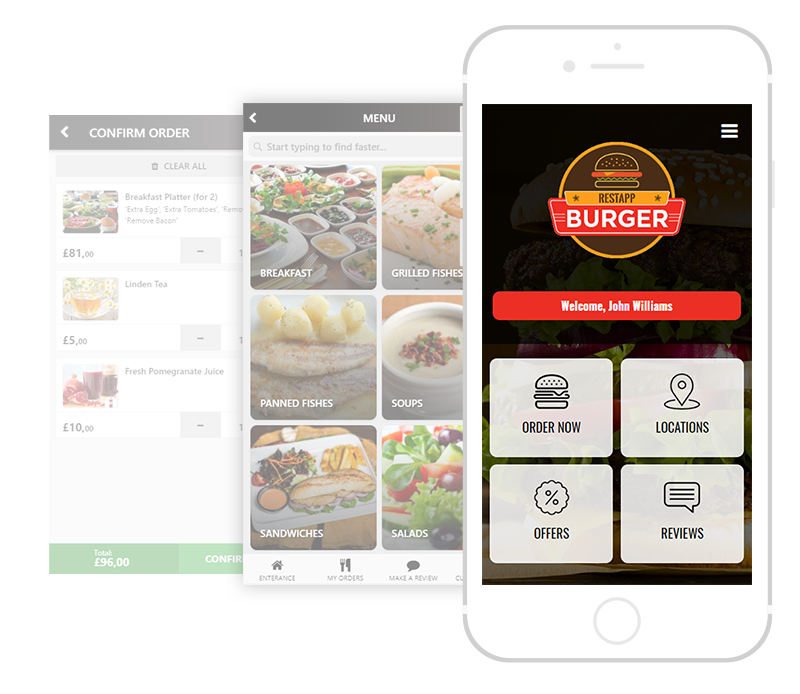 Receive and confirm your orders easily from any device
Receive all your online orders in one place with our order taking tools. When you receive a new order from your website or mobile apps, you get instant notification to confirm that order.
Use any Phone, Tablet, PC or Mac with our App
Use our ePOS or your current POS
Integrate anything with our Ordering APIs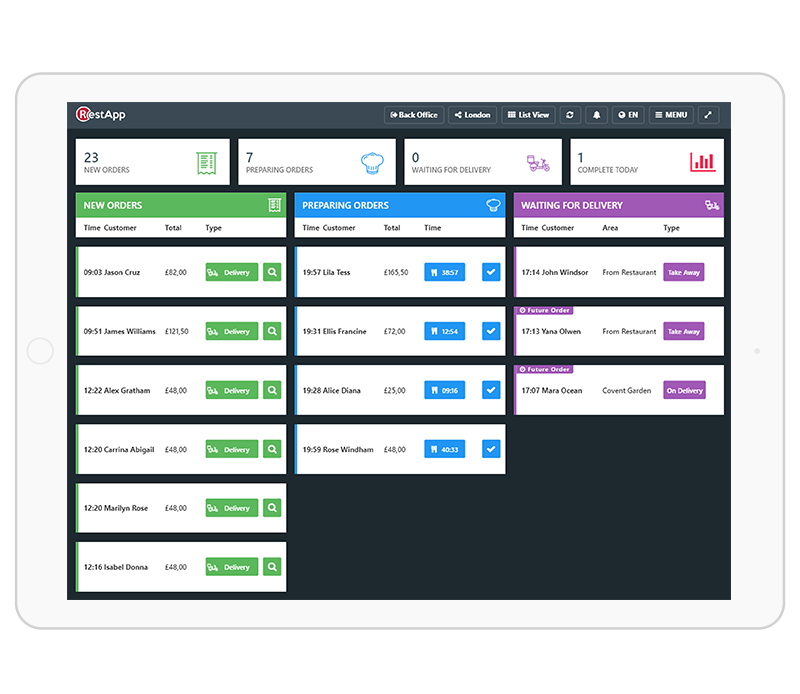 Get online payments from your customers without a middleman
Unlike any other competitors, we never charge you for an extra fee. You can use your own payment gateway with your online ordering platforms. Get payments from your customers directly.
PayPal, Paymentsense, Evo Payments, Worldpay
And all other online payment providers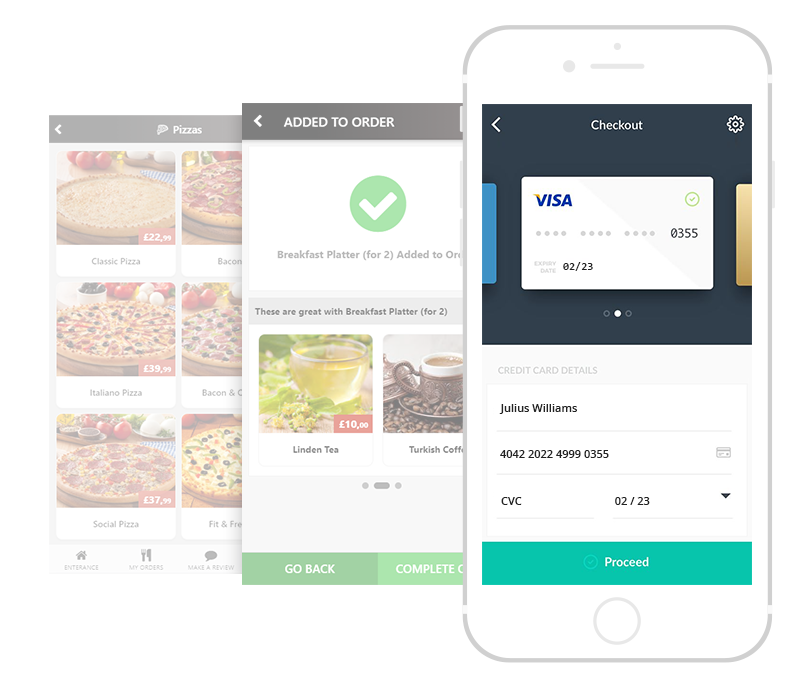 Define your Delivery Zones easy and precisely. Very simple to draw.
You can easily define your delivery zones. Just open the map and draw your zones. Draw more than one zone and assign different minimum order amounts, delivery times and even delivery fees if you wish.
Draw unlimited delivery zones
Define different minimum order amounts for zones
Define different estimated delivery times for zones
Define delivery fees for certain delivery zones
Customers can easily find their zones from their postcodes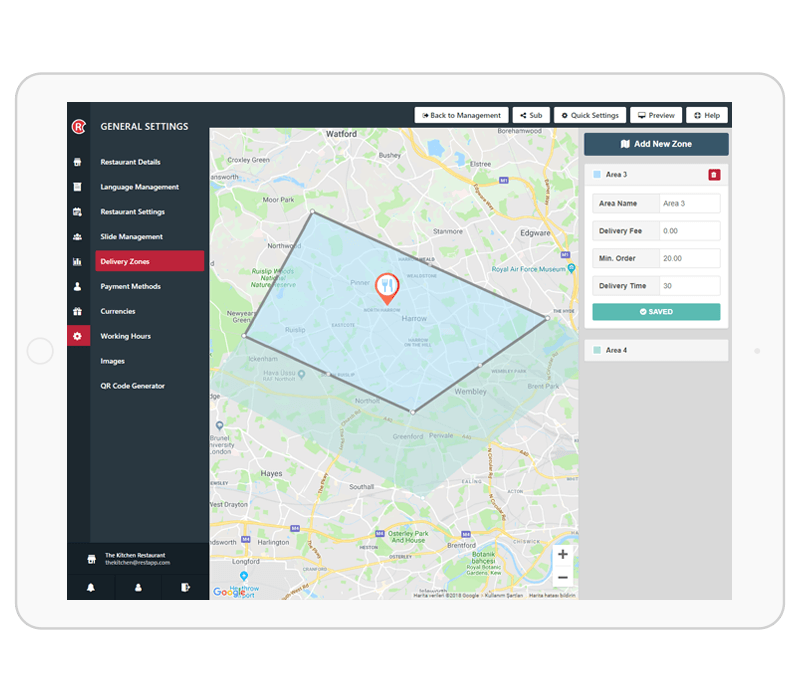 Features that adds value to your business
RestApp's Online Ordering features adds value to your delivery & take-away business
RestApp provides online ordering solutions to meet all your needs
RestApp provides all features you need for growing your online business. Try our online ordering solutions with your restaurant for free and get your own ordering system.
Unlimited orders. Zero commissions.