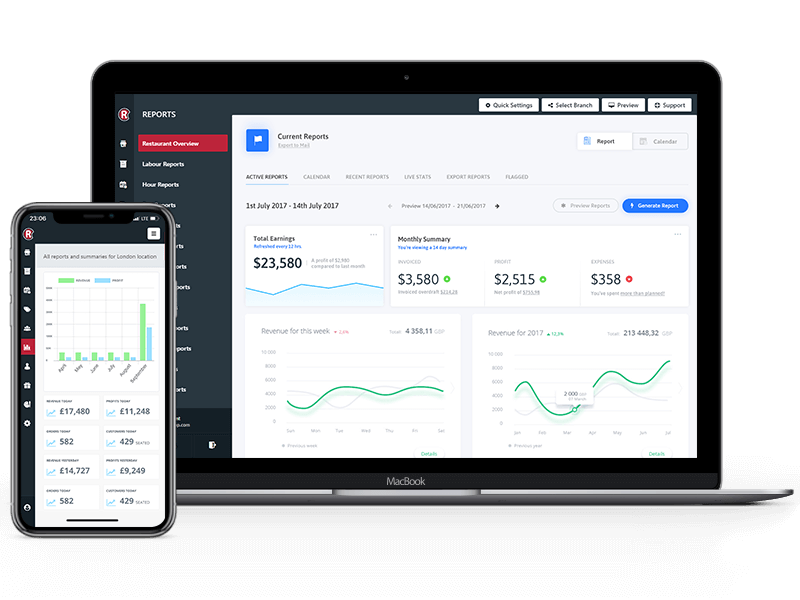 Anywhere, anytime... all reports are in your pocket
Each manager can access yearly, monthly, daily or hourly cash, turnover, sales, inventory and staff reports according to their permission levels. You can easily analyze your business and make more accurately decisions.
Expanded current and end-of-day sales reports
Product, branch, staff sales and performance reports
Payment method, table and delivery zone reports
Inventory, cost and profitability reports
Customer reports, and many more enhanced reports
İhtiyacınız olan tüm raporlar
RestApp bulut tabanlı raporlama uygulaması ile görmek istediğiniz tüm raporlara dilediğiniz an ulaşabilirsiniz.
RestApp offers the most enhanced solutions that your operation needs
RestApp provides all features you need for growing your business. We believe your Point of Sale should do more than just make sales. That's the reason RestApp is designed to help increase your sales.