Have a more efficient and faster kitchen operation
Orders can be monitored and managed instantly through the screens in the kitchen. The kitchen display system (KDS) can prioritize orders based on their preparation time. When the orders are ready, a notification is sent to the waiter's hand terminal.
Orders are instantly forwarded to the Kitchen Displays
Products can also be listed consolidated to see overall
Checks can be colored according to waiting time and status
Cooking times can be monitored for specific products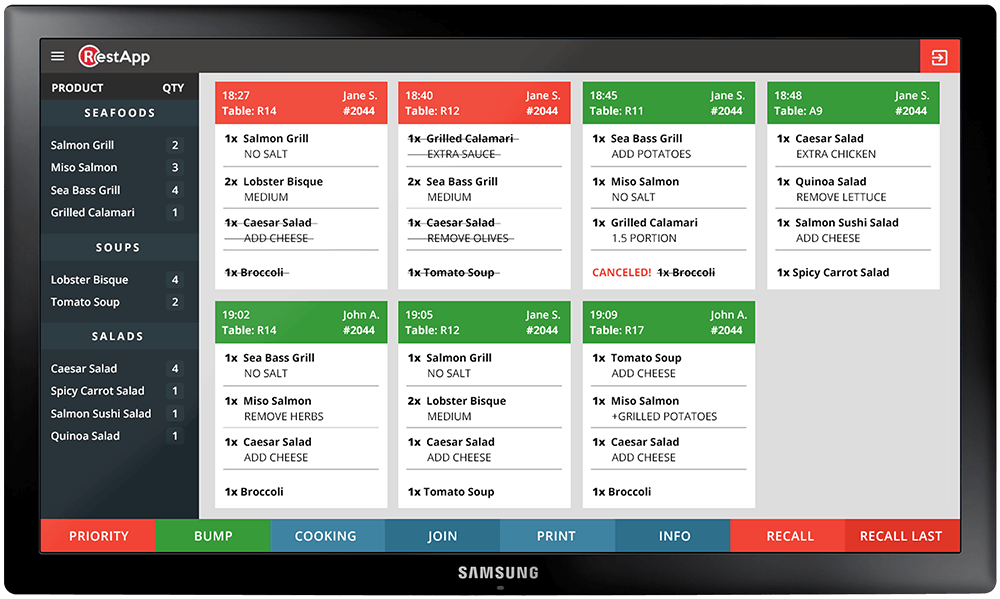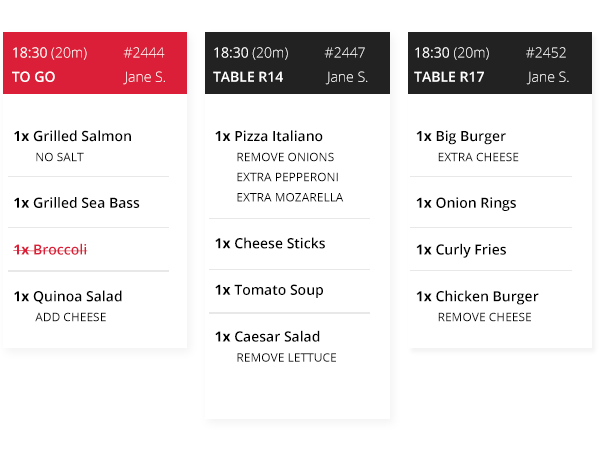 Easy to use and budget friendly kitchen management system
RestApp Kitchen Display System enhances the service and communication of your kitchen staff and improves service quality by providing faster and more accurate orders. Less waiting times and incorrect orders, more happy customers and staff.
Display products, ingredients, notes, allergen warnings on the screen
Inform kitchen team with customizable audible alerts
Get products to preparing or ready status with a single tap
Easily undo status changes that made by mistake
Merge or split different orders of a table into a single order
User friendly and easy to learn, no any trainings necessary
Many cool features for a Kitchen Display System
Increase order accuracy and speed, decrease mistakes and waiting times with many cool features
RestApp offers the most enhanced solutions that your operation needs
RestApp provides all features you need for growing your business. We believe your Point of Sale should do more than just make sales. That's the reason RestApp is designed to help increase your sales.