Website & Mobile Apps for Restaurants
Receive orders from your own website and mobile apps.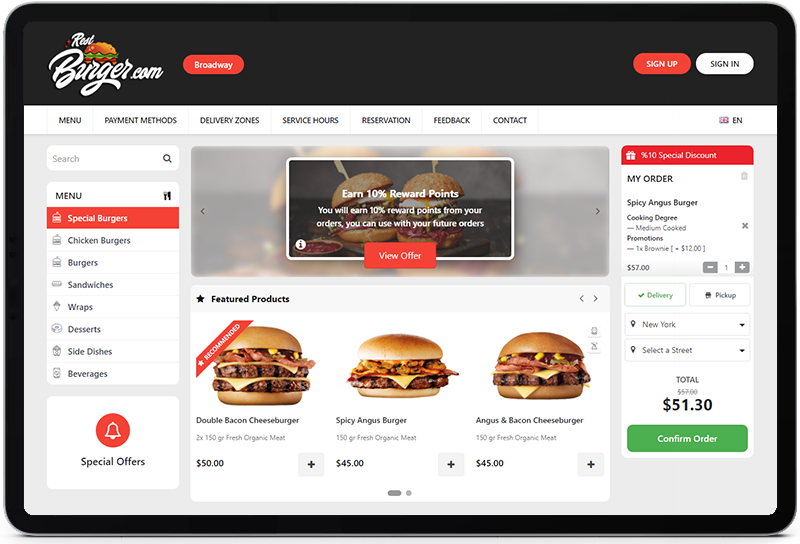 Your Own Online Ordering System
Your own website for online ordering
You can receive online orders from your customers with your own website, no need to burn money on commissions for other platforms.
Try RestApp Now
Your Domain
You can use your own domain name
Mobile Optimized
Your website will work great with mobile devices
Customizable
You can easily customize your website design
SEO Friendly
Your own SEO friendly website
100% Mobile Optimized
Not just responsive, its fully mobile optimized
Perfectly mobile optimized website with app-like experience for users. Your customers can easily place their orders in seconds.
Try RestApp Now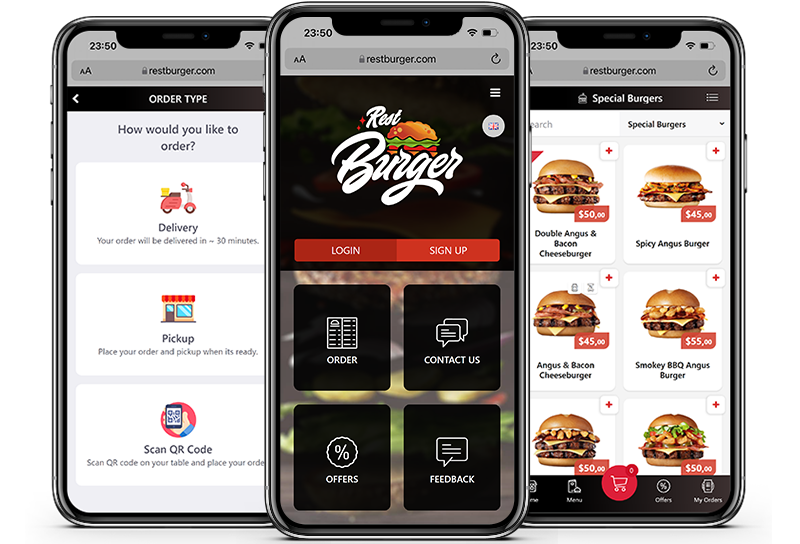 App-Like Design
Website designed like a mobile app
Compatible
100% Compatible with all mobile devices
User-Friendly
Customers will easily adapt to your site
Customizable
You can easily customize your website design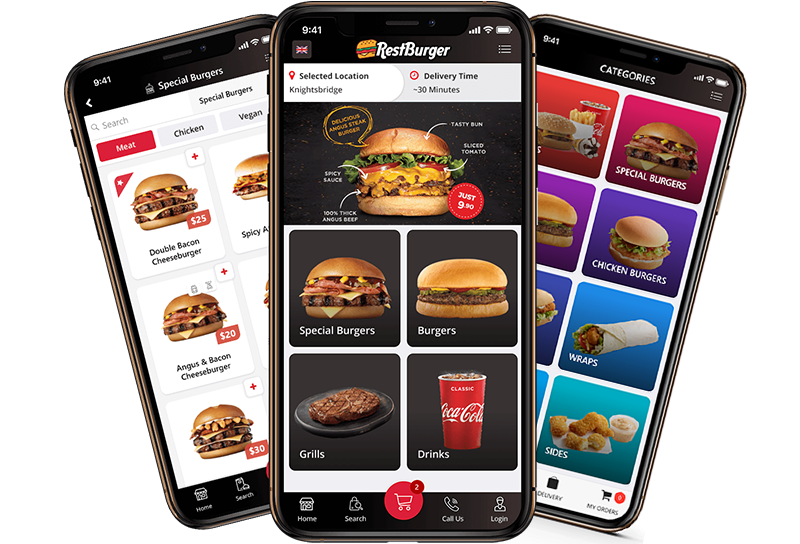 Your Own Mobile Apps
Increase your brand value with your own apps
Have your own mobile applications on App Store and Google Play Store, your customers can download and place orders from your own apps.
Try RestApp Now
App Store
Your own iOS app on App Store
Play Store
Your own Android app on Google Play Store
Push Notifications
You can easily create push notifications
Customizable
You can easily customize your apps design
Website Template with CMS
Premade website template for your business
Need a website for your business? RestApp offers a website template with easy to manage content management system. Have your own website in minutes.
Check out live demo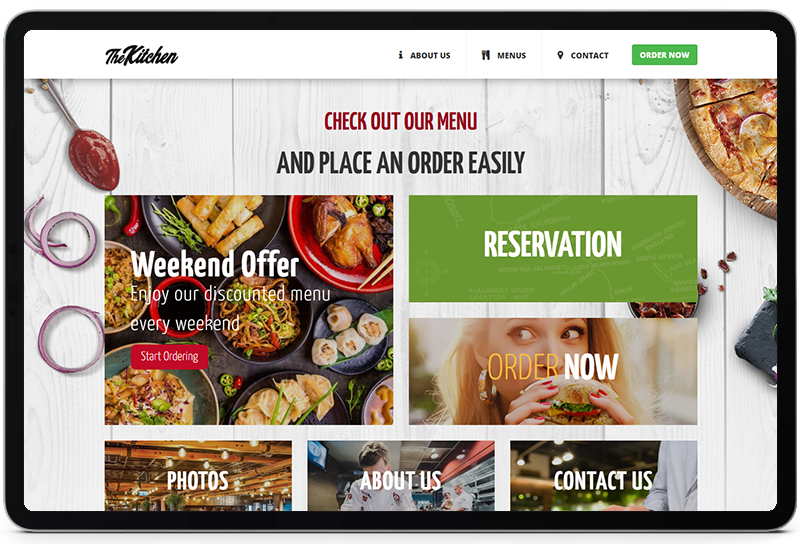 Responsive
Compatible with all screens, devices
Easy CMS
Easy to manage contents and pages
Display Menu
Display informational menus on website
SEO Friendly
Website optimized for search engines
Say hello to the most advanced Online Ordering solution ever!
We are ready to offer the best tools for online success of your business. Get in touch with us now for your questions.
Talk with us