Getting feedbacks from your customers is now easier than ever
You can improve customer satisfaction by analyzing the experience of your customers during their time in your branches faster and more accurately. You can get instant actions with instant feedbacks.
Place QR codes on your tables that opens feedback screen
Insert QR codes into the delivery package that opens feedback screen
Offer special promotions to your customers after giving feedbacks
Get notified instantly when a customer leaves a feedback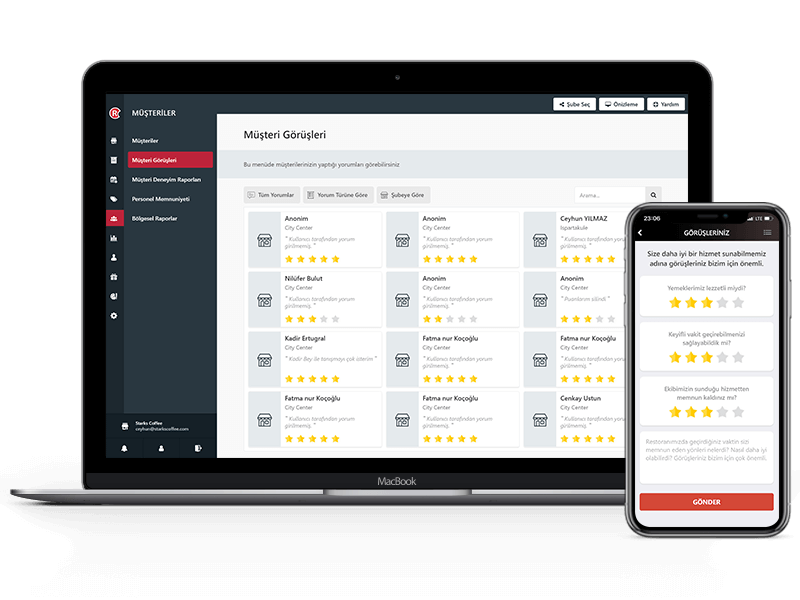 The most efficient way to ensure customer satisfaction
Be the first to hear your customers thoughts, bad experiences and take immediate actions. Solve problems, ensure satisfaction and protect your brand.
RestApp offers the most enhanced solutions that your operation needs
RestApp provides all features you need for growing your business. We believe your Point of Sale should do more than just make sales. That's the reason RestApp is designed to help increase your sales.