Just Eat Alternative for Restaurants
Commission-free Online Ordering System with your restaurant
Affordable & Commission-free Online Ordering
Lower your Just Eat fees starting today
Listing your restaurant on an ordering platform like Just Eat will increase your orders and generate you new customers, but it takes big amount of setup fees and huge commission fees from you. It's still a good decision for your business if you consider those Just Eat fees as a marketing expense.
But in the long run, that takes too much from your profits. Most of Just Eat or any other food marketplace orders are coming from your current loyal customers. Just Eat fees are starting from 14% plus 50p per each order, so you are burning all that money for your existing customers.
You can reduce your online ordering fees instantly with RestApp's Just Eat alternative online ordering system.
If you continue taking your online orders only from Just Eat, you won't only burn your money, you will also lose your customers. They also see your competitors on same page, so they can change their minds and place their orders to your competitors on 3rd party food ordering marketplaces like Just Eat.
You need to create your own online ordering website and apps to keep your own customers.
Your own online ordering website and apps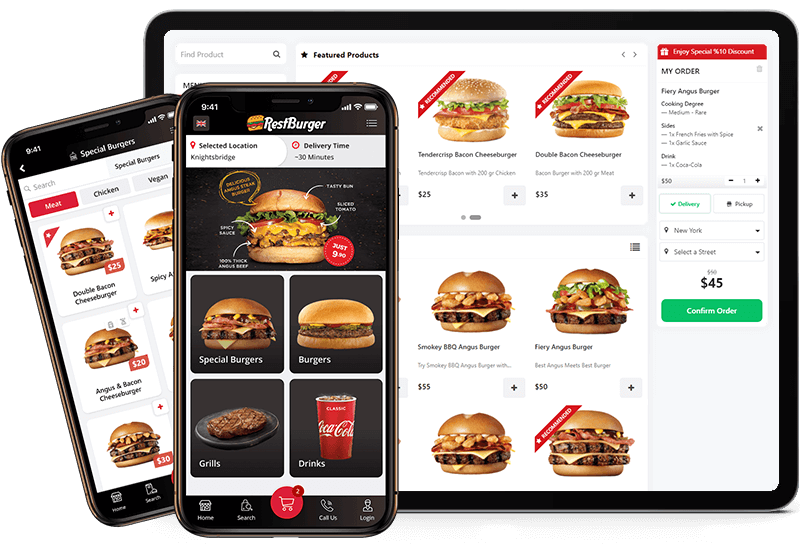 Commission-free Online Ordering
Receive orders from your own website and apps
RestApp offers the best alternative to Just Eat with the most enhanced delivery and pickup online ordering system for your restaurant.
View All Online Ordering Features
User Friendly
Build your menu and receive orders easily
Commission-free
No any commissions or hidden fees
Your Brand
Website, mobile site and apps with your brand
Unlimited Possibilities
Have a complicated menu? No worries!
Promotional Offers and Rewards
Drive more orders with promotional offers
Keep your customers ordering from your own website and apps by offering them special promotions and loyalty rewards with their orders.
Learn more about Offers & Loyalty feature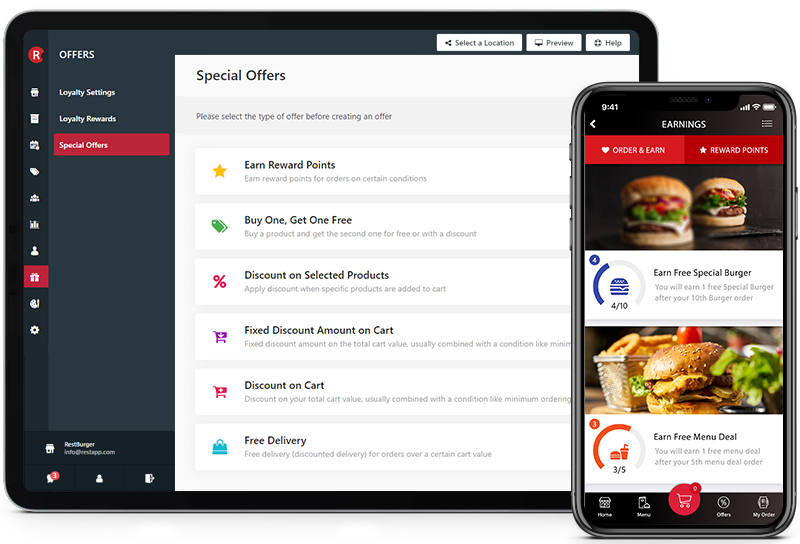 Reward Points
Let customers earn reward points from orders
Discounts
Offer special discounts on online orders
Free Products
Offer free products if certain conditions met
Coupon Codes
Give coupon codes for discounts or gifts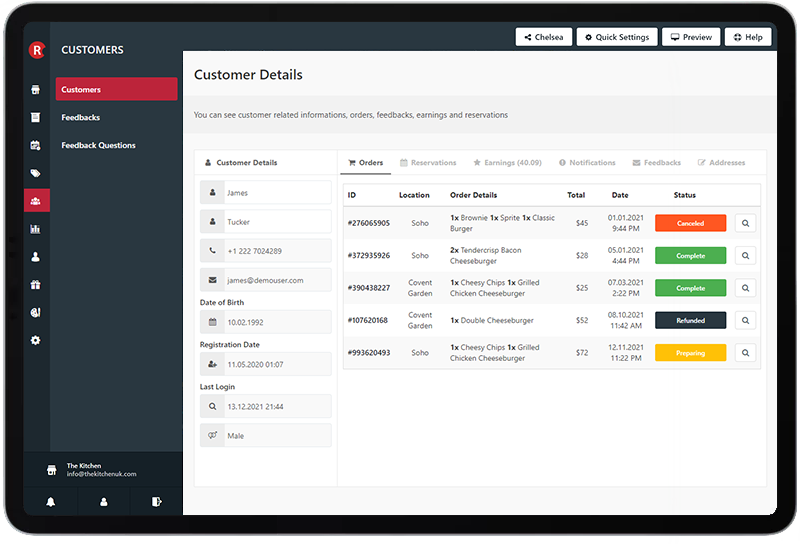 Your Customers, Your Data
Unlike Just Eat, your data belongs to you
You can access all order history and contact details of your customers on your online ordering system without any restrictions unlike Just Eat or other Just Eat competitors.
Feedbacks
List customer-specific feedbacks easily
Order History
List order history of specific customers
Opt-in Marketing
Get consent from your customers easily
Customer Reports
Get insights about your customers
Your Payment Gateway
Online payments go directly to your account
As a Just Eat alternative, you can use your own payment gateways with RestApp. So your customers online payments will go directly to your account.
Learn more about online payments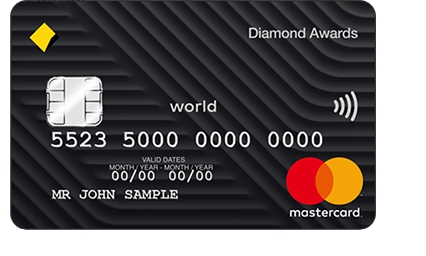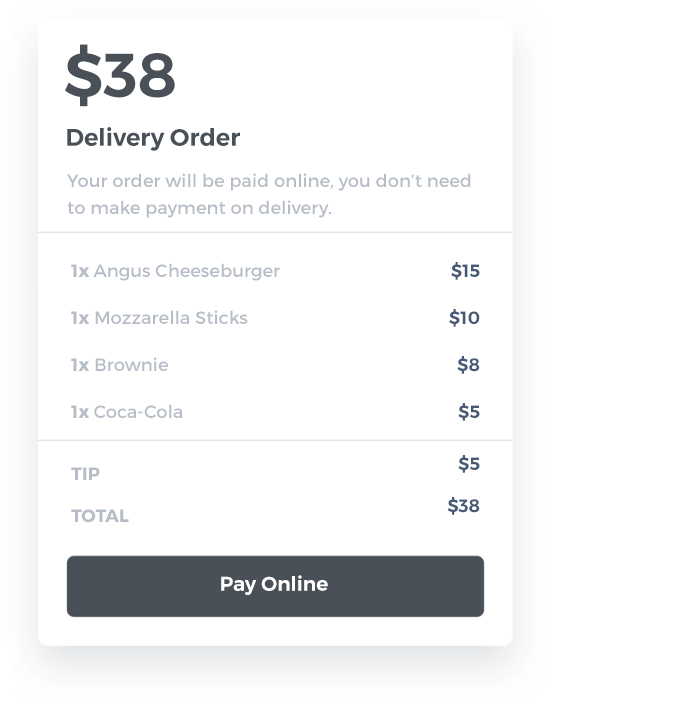 Your Account
Integrate & use your own payment gateway
Anti Fraud
Advanced inspecting for fraudulent transactions
Secure Wallet
Your customers can save their cards securely
Auto Refund
You can refund payments for canceled orders
Tips
Let your customer add tips with payments
Location Based
Define different gateways to different locations
Contactless Delivery
Contactless delivery option for paid orders
No Disruptions
Auto payment controls for disrupted payments
Why my own online ordering system instead of Just Eat or other Just Eat competitors?
Customers tend to order directly from you instead of using other platforms like Just Eat if you give them a reason.
Using online ordering platforms like Just Eat? Yes, you are gaining new orders and new customers, but you are also losing a lot of commission fees and your business is listed with many other competitors in same page.
Stop losing money from orders of your own customers. You need a Just Eat alternative like RestApp to give your customers a reason for ordering directly from your website or apps. Offer your customers promotions and rewards with your own online ordering platform, so they won't give any more orders from other platforms. Gain new customers from your area with RestApp's great marketing tools.
Discover Online Ordering
Try Now
Online Orders compared to previous years
of Online Orders placed over smart phones
Online Orders are being placed each day
People placing their orders online
of online orders placed by ages under 21
of your orders will come from your site
Ready to see more?
RestApp is by far the best and most affordable Just Eat alternative on the market. Discover more about your own online ordering system or start a free trial to see more on action.
Discover More
Try Now