Beautiful and intuitive website, mobile site and mobile apps
RestApp provides your business a perfectly designed website and mobile apps which you can easily update anytime you need.
Your own brand, interface design and domain
Display different menus for different hours or days
Display different menu and information for each location
Display promotions and let your customers benefit them
Receive online orders, reservations and reviews easily
Update contents and informations in few seconds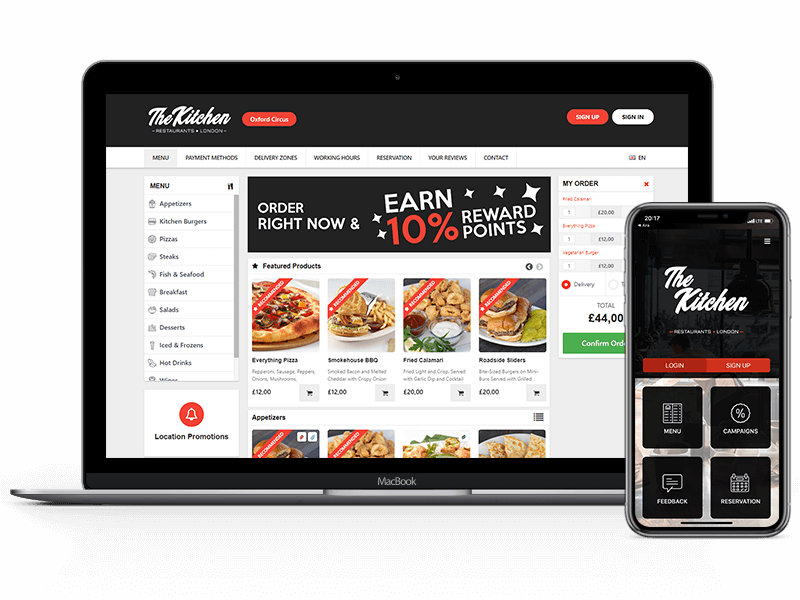 Features that adds value to your business
Grow your business with a beautiful website, mobile apps and many incredible features
Streamline your business, work smarter and more efficiently
RestApp provides all features you need for growing and maintaining your business. Have a chat with our sales representatives about what we can do for you!