Get reservations from your own website and mobile apps.
RestApp's online booking and reservation systems will make it easier to receive reservations and manage them.
Manage your reservations on weekly calendar
Define working days and hours for reservation
Close specific days or hours for reservations with a reason
Confirm or cancel reservations when you receive them
Customers can update or cancel their reservations easily
Customers can leave feedbacks about their experience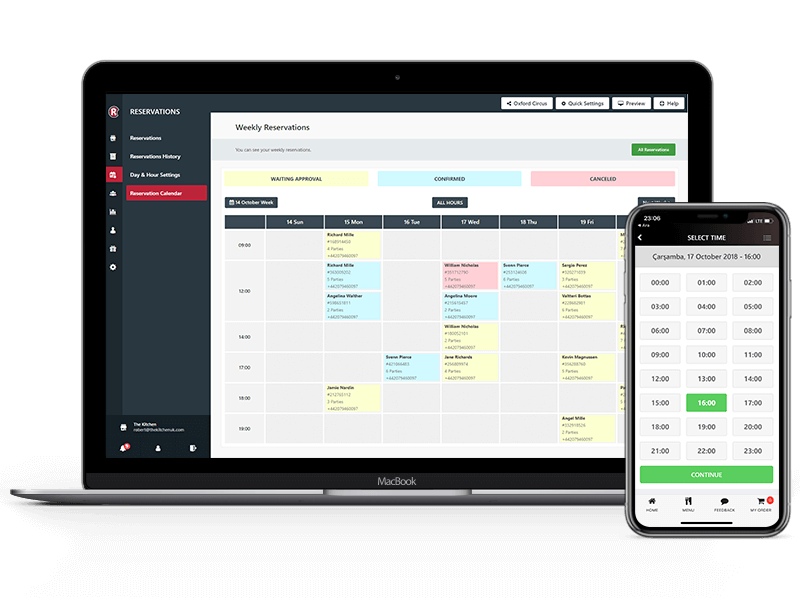 Features that adds value to your business
RestApp's Reservation features gives you complete control over your reservations
Streamline your business, work smarter and more efficiently
RestApp provides all features you need for growing and maintaining your business. Have a chat with our sales representatives about what we can do for you!