Flexible Loyalty Programs for retaining and gaining customers
Find out what your customers are buying and how frequently they are ordering, offer them gifts, spendable points from their orders, create automated promotions for birthdays or special days, regain your lost customers with creating special promotions for only them.
Get detailed insights about your customers
Create customer specific auto promotions for special days
Create reward conditions to target specific customers
Let your customers collect and spend reward points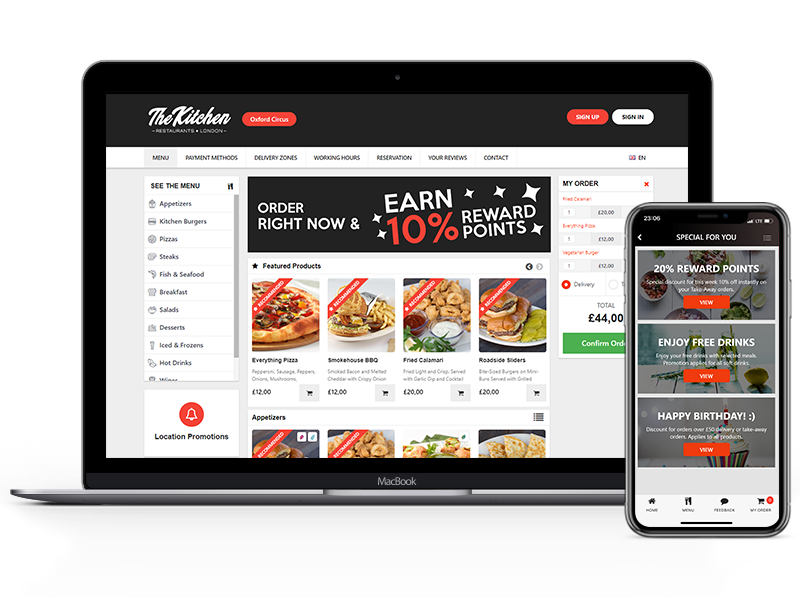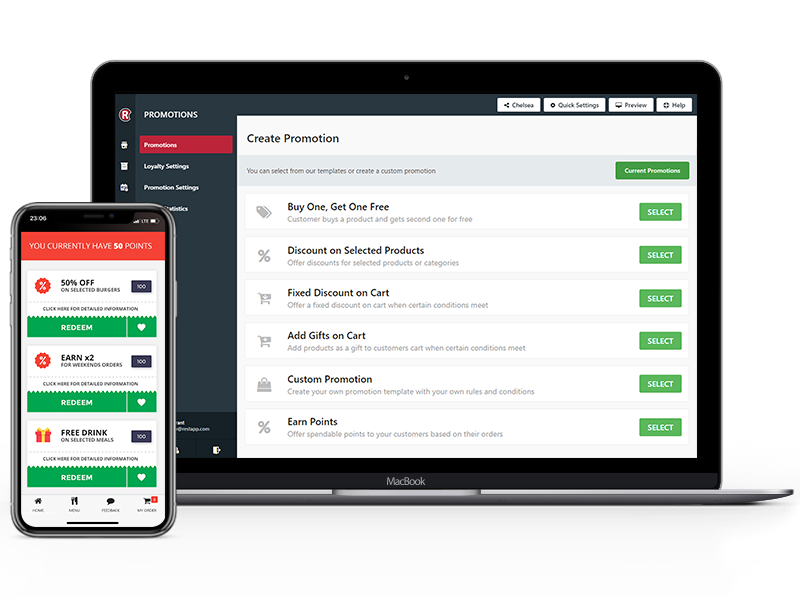 Flexible Promotions for driving more sales staying on spotlight
Simple for you to create, easy for your customers to benefit.
RestApp includes a built-in promotion modules so you can create incentives for new or returning customers. These will appear on your online restaurant menu or EPOS customer facing displays.
Offer product promotions, discounts for certain conditions
Buy X and get Y for free, buy X and Y, get Z discount
Add gifts when certain conditions met while ordering
And so many cool promotional features and templates
Features that adds value to your business
RestApp's Loyalty and Promotion features will build stronger relations with your customers
Streamline your business, work smarter and more efficiently
RestApp provides all features you need for growing and maintaining your business. Have a chat with our sales representatives about what we can do for you!