Increase your loyal customers by using the best loyalty system
Increase customer loyalty by more accurate analysis of your customers. Segment your customers and create impressive campaigns based on segmentations. Use the right data to provide your customers with opportunities that meet their demands.
Get to know your customers better by analyzing more accurately
Offer reward points, gifts, or cumulative campaigns to your customers
Let your customers spend their reward points with your rules
Offer more points and discounts to your loyal customers
Gain back your "long time no see" customers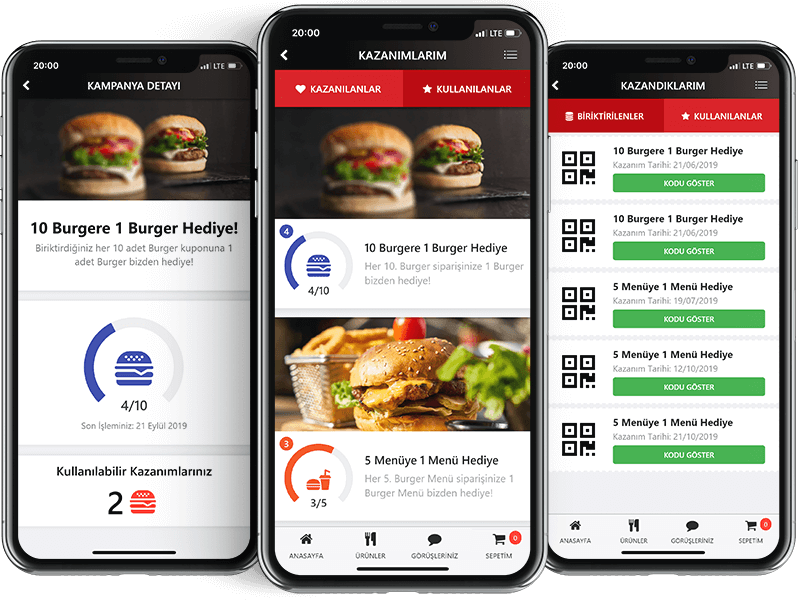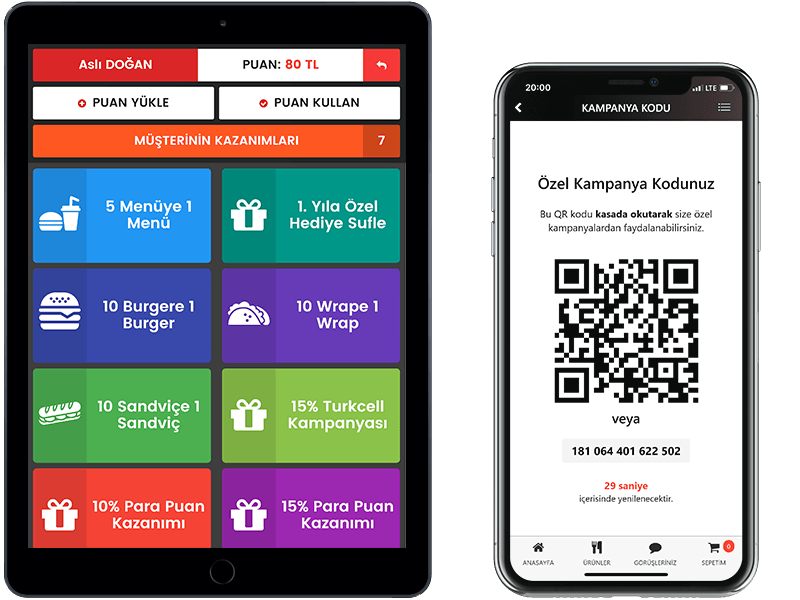 Identify your customers, display them unique offers at the counter
You can easily identify your customers at the counter and let your cashiers to offer special promotions and rewards created uniquely for them, or for their segmentation.
Get to know your customer by using QR code or phone numbers
Display your customers rewards and let them use their rewards
Offer special promotions based on their current order
Offer special promotions for their birthdays or other special days
Easily obtain GDPR compliant data processing permission from them
Easily create and manage promotions and loyalty programs
Simple for you to create, easy for your customers to benefit. RestApp includes a built-in promotion, loyalty and customer segmentation templates for creating special offers in few minutes.
Product promotions and discounts for certain conditions
Buy X and get Y for free, buy X and Y, get Z discount
Collect X amount of Y and get X amount of Y for free
Add gifts when certain conditions met while ordering
Many more cool promotional features and templates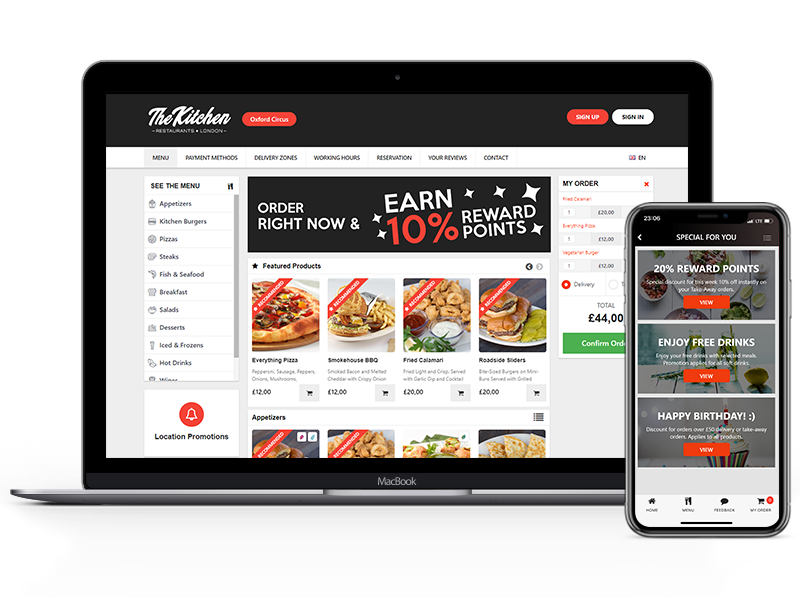 Increase your customer return and gain loyal customers
You will build stronger relations with your customers by using RestApp Loyalty and Promotion Systems
RestApp offers the most enhanced solutions that your operation needs
RestApp provides all features you need for growing your business. We believe your Point of Sale should do more than just make sales. That's the reason RestApp is designed to help increase your sales.