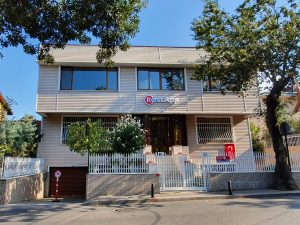 "We are developing next-generation solutions that make life easier for businesses and users."
RestApp is a new generation sales, automation and loyalty system developed with 30 years of experience that meets all operational needs of single branch or chain businesses.
We believe that restaurants can only succeed if they give all their concentration on their food and services. The secret to success is to prepare beautiful dishes in the kitchen and meet the happy customers at the door.
In order to achieve this focus, we have developed an easy-to-use system that meets all needs and runs smoothly.
As the world develops, new technology platforms and competitors emerge, we strive to ensure that businesses keep pace with technology and stay close to their customers. We cannot improve the flavor of your meals or the friendliness of your team, but we can help you to be one step ahead of the competition with easy-to-use sales system, marketing tools, loyalty programs, cost and stock management, your online ordering system and mobile applications.
As RestApp, we are excited to ensure that all businesses can use the latest and most advanced technologies in the industry with lower costs and monitor their development with these technologies.